Folks,
Being a proud Canadian, I thought I would post this as we are hosting the winter Olympics this year in Vancouver. As I'm sure most know, we are a hockey nation first and foremost. If you don't carry a hockey stick or wear a sweater, you might be considered an outcast.
Here is a link for our official hockey team, named today. I know it's not a DTV thing, which is why I selected off topic. Slush, thoughts on the team?
http://www.ctvolympics.ca/hockey/news/n ... cid=rsstsn
---
I don't really know that much about Hockey - but, LET'S GET IT ON!!!!!!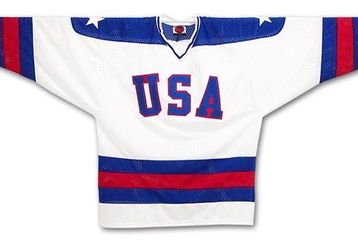 Around conservatives I sound like a liberal, and around liberals I sound like a conservative.
---
Posts: 12213
Joined: Mon Jul 21, 2008 11:57 am
Location: The Pit
________________________________________________________________________________

= Since Dawn Of Time The Fate Of Man Is That Of Lice =
---
Yes, let's get it on! Fun stuff and the whole Olympic experience is a wonder. I got 5 Bucks on the Canucks here Spock. You in? hehe. That is one hell of a sidestep to the Showmestate, but I'd do it in a heartbeat to pay you or pick up my fin. Cheers!
---
marduk2012 wrote:
Marduk, I never discount the German's. They are very underated and have a hell of a team. Good fortune to them!
---
Related topics

Replies
Views

Last post