---
Posts: 2652
Joined: Wed Oct 06, 2010 7:31 pm
Location: Looking for a city, not built by man!
---
49ers' NaVorro Bowman Redeems Himself with Pick-6 After Missing Onside Kick...
Emotions ran the full gamut as the Atlanta Falcons made an attempt in the final minutes to spoil what could be the San Francisco 49ers' final game at Candlestick Park. And 49ers linebacker NaVorro Bowman was front and center in a wild sequence of events that ensued.
Atlanta trailed, 27-17, with just over two minutes remaining in regulation when Tony Gonzalez caught a two-yard touchdown pass to make it a three-point game, and the 49ers were flagged for roughing the passer on the play.
With the kickoff coming from midfield, the Falcons went for the onside kick. Bowman whiffed as he went for the ball, and Falcons running back Jason Snelling made an incredible one-handed scoop to recover the football:
The recovery put the Falcons in great position to tie the game and perhaps take the lead.
However, Bowman redeemed himself with a terrific play, picking off Matt Ryan's pass and returning it 89 yards for a touchdown, complete with a dive and somersault into the end zone:
The pick-six gave the 49ers a 34-24 lead with just over a minute remaining.
Bowman's touchdown not only changed the game, but it also possibly altered the course of the season for the 49ers. San Francisco clinched a playoff berth with the victory.
---
---
---
Green Bay can win with Flynn. Have Rogers as back-up. If Dallas starts Romo, Jones/Garrett need to be taken away to live out their days in a rubber room. I'm not a fan of Romo, but if they let him play it should be construed as career homicide
Inflation is when you pay fifteen dollars for the ten-dollar haircut you used to get for five dollars when you had hair
Sam Ewing
---
I have the same picks on my other pool except I picked Green Bay and San Francisco.
I would be happy if Tampa won, for no other reason because if New Orleans loses and Arizona wins,
Arizona would make the playoffs. It would be such a shame to see a team get 11 wins, beat Seattle at home...
and not make the playoffs.
---
I'm changing one more game on my picks...
Jets Will Upset the Dolphins, Knock Them out of Playoff Contention!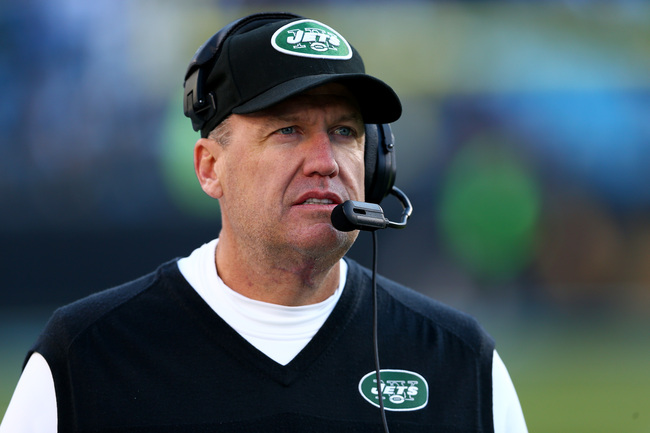 Last week, the Miami Dolphins laid an egg of epic proportion. I mean, Humpty Dumpty would have been proud of the egg laid by coach Joe Philbin's team.
Miami had an opportunity to take control of its playoff destiny with a win against an undermanned Buffalo Bills team, but it was, instead, thoroughly dominated and shut out. It was an embarrassing all-around effort.
But the Dolphins can still claim the sixth and final playoff spot in the AFC with a win over the New York Jets and some help.
Don't count on that happening. The Jets are going to pull the upset and knock the Dolphins out of the postseason.
Chargers Will Claim Sixth and Final AFC Playoff Spot!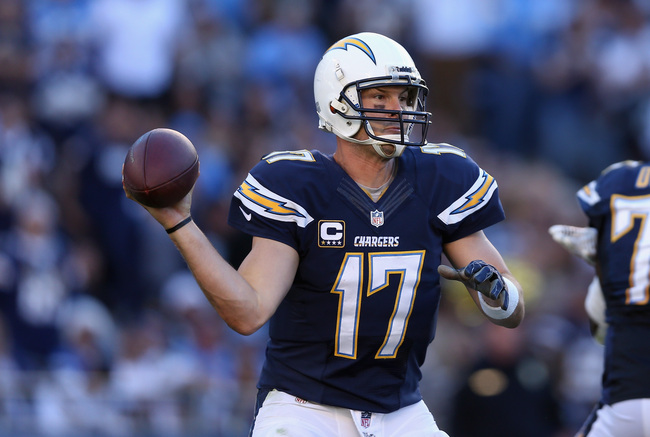 Coming into the season, I expected the San Diego Chargers to be no better than a five or six win team. They have proven me wrong in stunning fashion.
Coach Mike McCoy has done a phenomenal job and quarterback Philip Rivers is once again playing at an elite level, and as a result, the Chargers are within striking distance of the sixth and final playoff spot in the AFC. They need to beat Kansas City and have both the Dolphins and Ravens lose, and they will qualify in improbable fashion.
That's exactly what's going to happen.
---
So far, so good! Zero wrong picks, go Eagles!!!
---
Posts: 2089
Joined: Sun Apr 11, 2010 6:51 pm
Location: Questioning Building 7,.......... Stop HAARP ..........Stop HydroFracking
*WillEase* wrote:So far, so good! Zero wrong picks, go Eagles!!!
Wait just one minute.... You had Da Bears and they got Smoked on 4th down for a TD. Arizona lost too 23-20. The fish got beat by the 2nd big Tuna to run the Jets.
CUT CUTLER.... Vanderbilt Pussy

Alien Abductions are Aliens Tracking Their Family's DNA
---
Related topics

Replies
Views

Last post