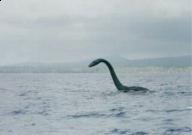 A newspaper in British Columbia has reported that two scientists are going to analyze tissue samples from a mystery specimen recently discovered along the shore of Lake Okanagan, the supposed home of the Ogopogo monster.
"Kelowna, British Columbia's Daily Courier is reporting two scientists have agreed to analyze the remains of a mysterious-looking specimen found along the shore of Okanagan Lake."

The full article http://www.cryptomundo.com/cryptozoo-news/ogotiss/

"Fear not the path of truth for the lack of people walking on it."
---
Related topics

Replies
Views

Last post