domdabears wrote:

zegtelzegtel wrote:Never watched that! Here they play rugby its littl bit similar ...what are the teams?

I know what rugby is. We have it here too.

32 teams in the NFL. 2 different conferences. With 4 divisions in a conference. The winner of each division go to the playoffs and theres also a 2 wild card teams from each division (non division winners, but with better records than the losers. The winner in each conference (NFC - AFC) faces each other in the Super Bowl. Conferences stand for National Football Conference and American Football Conference.

AFC-North

Baltimore Ravens

Cincinnati Bengals

Cleveland Browns

Pittsburgh Steelers

AFC-South

Houston Texans

Indianapolis Colts

Jacksonville Jaguars

Tennessee Titans

AFC-East

Buffalo Bills

Miami Dolphins

New England Patriots

New York Jets

AFC-West

Denver Broncos

Kansas City Chiefs

Oakland Raiders

San Diego Chargers

NFC-North

CHICAGO BEARS

Detroit Lions

Green Bay Packers

Minnesota Vikings

NFC-South

Atlanta Falcons

Carolina Panthers

New Orleans Saints

Tampa Bay Buccaneers

NFC-East

Dallas Cowboys

New York Giants

Philadelphia Eagles

Washington Redskins

NFC-West

Arizona Cardinals

San Francisco 49ers

Seattle Seahawks

St. Louis Rams
Ok man nice to know.....I always loved the logos of the teams...they are just genius
---
SOMETHING WILL HAPPEN ON 26th OCTOBER 2009 - TOMMOROW
---
Posts: 167
Joined: Wed May 13, 2009 11:54 pm
I'm a steelers fan myself,born and raised in Steeler country(haha) however they are pissing me off this year to the point where I HAVE TO HAVE A BEER when I watch a game.They're playing Minnesota as I type this and winning 3-0 (1st quarter).Minnesota is pretty kick ass,so this is gonna be a tough ride.
*drinks beer*
---

damn...............I predicted it
---
you see something happend today and it will continue tommorrow

- False Flag attack in Iraq (probably done by Blackwater)
- Puerto Rico Fire
---
AWWWWH, I was hoping to see the sleezeballs go down the drain- WAIT I JUST A BIG BANG- so maybe the Universe will start over again !!!
---
naught wrote:
maybe not, see:

I know I read what you wrote and I Though you knew of this. What made you say that stuff?
no didnt knw of it..
hehe.....weed and wine..........
Maybe because In the city where I live a factory exploded 23 september 2001...it was strange...just after 911.....I tried to imagine the worst case scenario
---
LOOOOOL.
This stuff about collapse od dollar is from november 2009 trough 2010.Not this day or tomorow.
But tomorow 26.10 we will see if something big would happend,but I,m skeptical about it.
http://rense.com/general88/fear.htm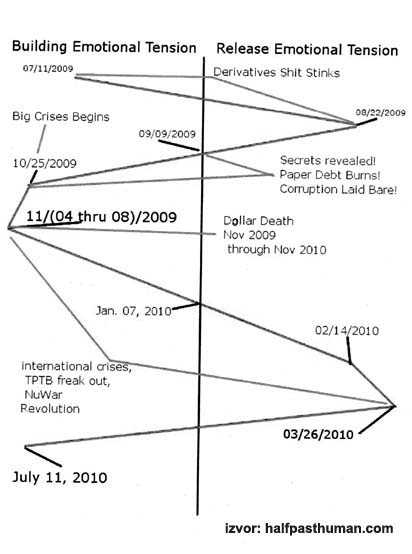 ---
Related topics

Replies
Views

Last post