Posts: 10120
Joined: Wed Jul 01, 2009 9:10 pm
Location: Packing my stuff and moving to Denver like you should be doing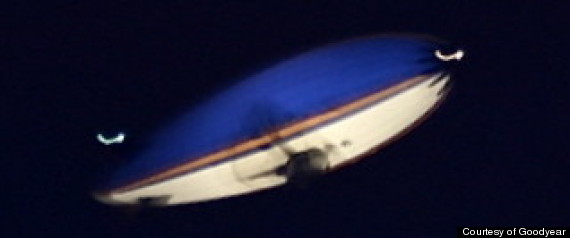 When a strange, milky-white object glided over the Olympics opening ceremony and was caught on video, there was chatter that this was the extraterrestrial visitation for which UFO researchers are constantly searching.
Now we know the truth behind the strange object spotted amid the pyrotechnics spectacle. It was Goodyear's "Spirit of Safety" blimp. And a spokesman for the company tells HuffPost why the aircraft appeared so mysterious.
To put it simply, the Goodyear name wasn't on the airship, even though it was illuminated the entire time.
"I can definitely tell you we were up in the air for the entirety of the opening ceremonies. I can't speak to what else was in the air, but the blimp was certainly up there during the fireworks," said Goodyear U.S. public relations manager Doug Grassian.
"During the whole ceremony, we were providing the coverage for NBC, so we were up in the air the whole time [with our ship] the Spirit of Safety," Grassian told The Huffington Post.
Check out these images of the Goodyear blimp that appeared over the Olympics ceremonies.
http://www.huffingtonpost.com/2012/07/3 ... ostpopular
http://i.huffpost.com/gadgets/slideshow ... 2_free.jpg
http://i.huffpost.com/gadgets/slideshow ... 1_free.jpg
FAIR USE NOTICE.
Section 107 of the US Copyright Law. In accordance with Title 17 U.S.C. Section 107, . http://www.law.cornell.edu/uscode/17/107.shtml

---
FAKE !!!!!!!!
Thats a photoshop if i ever saw one........
LMAO

The Book of Man
http://vimeo.com/album/2701770
The Book of Man Blog
(announcements) http://brianonley.wordpress.com/
---
Related topics

Replies
Views

Last post