Could "they" "it" be watching us
Also interacting with us because of our travel into space
Even more so with the people around the space shuttle launch pad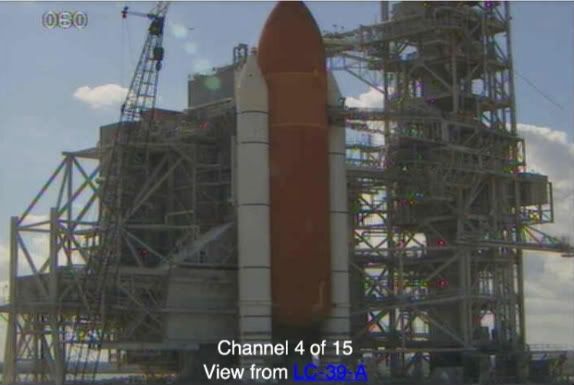 The person with the screenshot wrote:
I was watching one of the NASA live cams and I noticed an object fly near the top of the shuttle. I quickly took 12 screenshots, because this object was so obvious. What I saw is exactly what is in the photos here. I saw a gray metallic like football craft over the Shuttle Discovery...I waited for the next photo and between photo you could see quick motion video of the craft. It shot downward at an angle that was about 60-70 degrees shooting to the bottom left of the screen...
[size=85]
http://scottcwaring.blogspot.com/2010/11/ufo-sighting-over-shuttle-discovery.html
Does the "ufo" showing up have anything to do with this
:
"Plans for a Friday launch of a rocket with a mystery payload were canceled at the last hour -- a new date will be scheduled, but the payload remains a mystery."
http://www.foxnews.com/scitech/2010/11/19/secret-spy-satellite-launch-tonight/
Another "ufo"/space shuttle interaction @ 2:07:
A "ufo" that does not behave like a ballon in such windy conditions
He continues to this day recording all launches to capture the "ufo" again, but no luck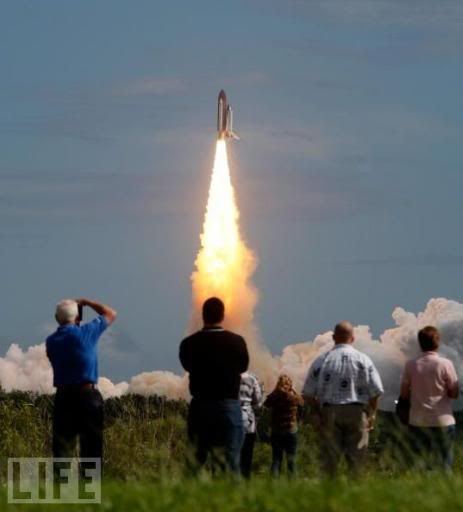 ---
Here is what I see all the time:
Isn't it Grand

---
Related topics

Replies
Views

Last post