Ok so organic food has been out for awhile now and really it kinda just popped up in the super markets out of no where. I do not trust this stuff and nor will i try to indulgent myself in it. The reason I am suspicious of it, is because I though all fruit like apples, bananas, pears, beans, onions and so on were already organic? If not then "they" have been openly feeding us poison for the past 50 years? or could they be starting to now? What is your opinion on this?
Hi, how are you today? Would u like a tall glass of SHUT THE F*CK UP!!!!
---
My thoughts are that unless you grow your own you don't really know.
Good post.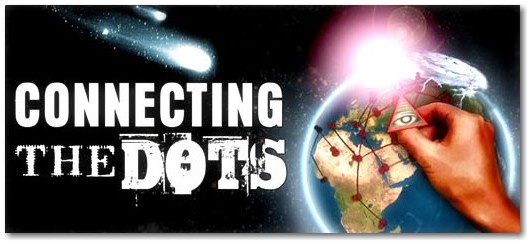 ---
Posts: 2184
Joined: Thu May 27, 2010 7:55 pm
Good topic.The answer,imo,is to buy produce from local farmers markets.Here in Calli we have one at least once a week in most communities...If you dont have a farmers market you should turn part of your back yard into a garden.Raised bed planter boxes can help.The biggest non organic foods to avoid are the extremely perishable fruits like grapes and strawberries....And even if it says organic doesnt mean it really is.
I have sworn on the altar of God eternal hostility against every form of tyranny over the mind of man
- Thomas Jefferson
To be honest I'm not even sure what "alien" means. Alien to what? The universe is teeming with life.
---
The non organic food you've been getting, was food that was sprayed with poison, to prevent bacteria and such from living on your fruit.
Organic food is grown more... organically, where they give room for nature to sometimes screw up your harvest. But most of the time, when you balance your garden well, nature will be quite good on your harvest.
.
"You watch television to turn your brain off and you work on your computer when you want to turn your brain on."
- Steve Jobs, co-founder of Apple Computer and Pixar
.
.
youtube.com/watch?v=nLsCC0LZxkY
---
Where i use to live there was farmers markets but now i live in a bigger city and have not been able to find one yet.
Hi, how are you today? Would u like a tall glass of SHUT THE F*CK UP!!!!
---
Posts: 3305
Joined: Tue Jun 08, 2010 9:47 am
What an old thread. Anyway, check out them apples!
http://www.globalresearch.ca/europe-ban ... at/5387379
Europe Bans American Apples – Too Toxic to Eat
diphenylamine (DPA), a substance which keeps them from turning brown for months at a time when they are kept in storage, is now a sore spot for importers of American apples.
DPA isn't harmful all by itself, but it breaks down into carcinogogenic elements. It's been used since 1962, but was banned in the European Union in 2012.
I only eat fruit that has thick skin. I always thought apples didn't look healthy. Specially usa cancer apples.
[mg]http://yummyspoonfuls.files.wordpress.com/2012/11/baby-kamelah-apple-logo.jpg[/img]
Live by the Terror, Die by the Terror.
---
Related topics

Replies
Views

Last post