Posts: 5587
Joined: Tue Jan 04, 2011 4:05 pm
Location: Left of centre

You might like:
Paralympic and Olympic star Oscar Pistorius has reportedly shot dead his girlfriend after mistaking her for an intruder.

A body was discovered at the athlete's home in the Silver Woods estate in eastern Pretoria, South African police said.

A journalist in South Africa has told Sky News that Pistorius' girlfriend was allegedly shot as she woke him, trying to surprise him on Valentine's day.

Pistorius was arrested early Thursday morning following the shooting and is expected in court later.

The 26-year-old is understood to have shot his girlfriend in the head and arms.

Paramedics were called to his home between 4am and 5am local time.

Police arrived shortly afterwards and a 9mm pistol was reportedly recovered from the scene.

South African journalist Kalay Maistry told Sky News: "It is alleged that he thought his girlfriend, who'd come in to try to surprise him for Valentines Day, was an intruder. It's alleged that he shot her at least twice in the arm and head.

"I think what this actually highlights is the level of fear ordinary South Africans have.

"This is a man who has gone to bed, it's an innocent surprise from a girlfriend … and the moment he thinks someone is trying to break in he grabs his gun.

"This has come as a complete surprise for a man who's considered a national hero."

The athlete know as the "Blade Runner" made history in 2012 when he became the first amputee to compete in the Olympics.

He won gold in the 4x400m relay at the Paralympic Games.

The athlete had both legs amputated below the knee before he was aged one, because of a congenital condition, and runs on carbon fibre blades.

Last year Time Magazine named him as one of the world's 100 most influential people.
---
---
yeah so sad but i cant help feeling if he wasnt armed she would be alive now , but he was and shes dead and his life is forever fucked up .
tragic all round.....
We thought about it for a long time, "Endeavor to persevere." And when we had thought about it long enough, we declared war on the Union.
---
---
"Mr Pistorius's girlfriend is being named in local media as 30-year-old model, Reeva Steenkamp."
South African Paralympic athlete Oscar Pistorius has been arrested over the fatal shooting of his girlfriend at his home in Pretoria, local media say.

Police said a 26-year-old man, who they have not named, was in custody and faces murder charges.

The precise circumstances surrounding the incident are unclear. Reports say he may have mistaken her for a burglar.

Mr Pistorius, 26, is known as the "blade runner", and was the first double amputee to run in the Olympics.

The suspect is expected to appear in court later on Thursday, reports say.

Mr Pistorius's girlfriend is being named in local media as 30-year-old model, Reeva Steenkamp.

The news that he may have killed her will shock the country as the athlete is regarded as one of South Africa's national icons, reports the BBC's Peter Biles from Cape Town.
According to breaking news, he has been charged with murder.
A very sad turn of events.
http://www.bbc.co.uk/news/world-africa-21455453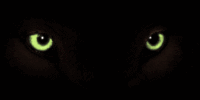 ---
Posts: 5587
Joined: Tue Jan 04, 2011 4:05 pm
Location: Left of centre
mistook his model girlfriend Reeva Steenkamp for a burglar, shooting her
four times in the head and arm.
Making sure I suppose
update:
South African media speculated that Pistorius may have mistaken the young woman for an intruder, but Buekes said
that suggestion came as a surprise to police
, adding that detectives and forensics experts were still combing over the crime scene. She said there were no other people in the home when the shooting occurred.
"The South African Police Service were just as surprised this morning to hear over the radio that allegations had been made that the deceased has been perceived to be a burglar," said Buekes.
"We were very surprised, and those allegations did not come from us."
Buekes said police had been called to the home on previous occasions over "allegations of a domestic nature," but she would not elaborate on when those incidents at Pistorius' house occurred, or who was involved. She said there were "no signs of forced entry" at the house Thursday morning.
---
---
---
Posts: 5587
Joined: Tue Jan 04, 2011 4:05 pm
Location: Left of centre
Naranja wrote:He can run as fast as he can on the track and win, but sorry to say he cant compete outside the track over his model girlfriend with men who got legs.
What an idiotic thing to say...Mind you if thats what you believe who am I to judge you...
Fuck it!!!
---
---
Related topics

Replies
Views

Last post