Posts: 3733
Joined: Mon Dec 14, 2009 12:32 pm
[youtube]zBS6f-JVvTY&feature=player_embedded[/youtube]
http://www.youtube.com/watch?v=zBS6f-JV ... r_embedded
Visit
http://www.overpopulationisamyth.com
and spread the word
:
the world is not overpopulated!
Restoring Sanity

and or

Keeping Fear Alive

!
---
Agree completely,well said m8,welcome to the resistance!!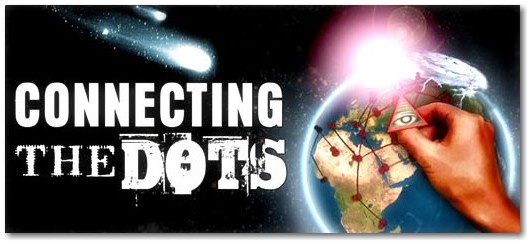 ---
Posts: 37
Joined: Tue Feb 02, 2010 7:53 pm
Never thought about it that way. Makes a lot of sense.
---
Just playing the devil's advocate here. All good debates need two sides, so just putting it out there. This side of the issue is valid as well.
Cheers!
[youtube]<object width="480" height="385"><param name="movie" value="http://www.youtube.com/v/pyOD2YTu_Lg&hl=en_US&fs=1&"></param><param name="allowFullScreen" value="true"></param><param name="allowscriptaccess" value="always"></param><embed src="http://www.youtube.com/v/pyOD2YTu_Lg&hl=en_US&fs=1&" type="application/x-shockwave-flash" allowscriptaccess="always" allowfullscreen="true" width="480" height="385"></embed></object>[/youtube]
---
Posts: 4805
Joined: Sat Jan 09, 2010 3:27 am
Overpopulation and underpopulation is a nightmare only because of our economics. Without our false, artificial economic structures neither one is terribly significant in the "long run". If it wasn't for economics, overpopulation would never get to the tragic point of huge Malthusian proportions since environmental and ecological stresses would slowly curb any exponential population growth. On the other hand, if it wasn't for fiat money and government social programs around the world, then we wouldn't have anything to "fear" about losing economic power and social collapse due to a shrinking population.
Skype: nnboogies
http://www.youtube.com/watch?v=ouyVS6HOFeo
---
Guys i live in small Scotland,it's a tiny nation....everytime i go outwith the cities there is tons and tons of open land...the world is NOT overpopulated,it's just the satanic elite are so anti human,anti social they want to get rid of us through any and all means,i urge you to research how GM crops with every study undertaken show they make the lab rats etc completely sterile.
The world's problem is not overpopulation but management of resources,we have a totally unsustainable form of living,with everything outwith organic farming...everything is based on what we can take not respect for the Earth and what we can put back...anyway times are a changin let's HOPE we make the right choices in the years ahead.Start growing your own fruit and veg in your garden.We are under attack by the satanic forces..reistance is mandatory...we will prevail!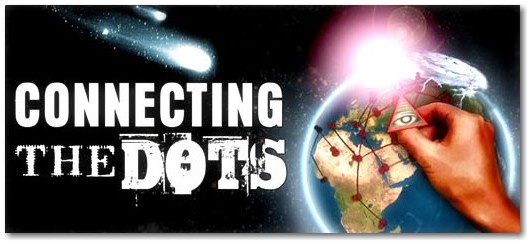 ---
Posts: 37
Joined: Tue Feb 02, 2010 7:53 pm
drjones I agree with you for the most part but (and I don't think were over populalted) but its not just about how much land is open but a factor of how much can we produce, grow or harvest to feed such numbers.
---
Posts: 2442
Joined: Mon Nov 23, 2009 8:25 am
Location: Scotland
Overpopulation is largely a matter of perception, e.g. If you view a city in China and see the swarms of people (like ants) existing within it and then view say, New York, without seeing just how vast this small planet actually is (relative to us humans) then your perception becomes one of over-crowding, over populated, too many many people etc.

But say, you view parts of russia, even africa, or large tracks of the U.S., Australia etc and see huge wilderness and the odd human in the distance, then your perception is that the world is actually under-populated, with too few people. The fact is that humans are a 'social animal' and like to live near other humans (most of the time!) - the tribe/herd instinict - I think it's refered to - mean that most people will believe the over-population theory because thats their perception of 'reality', many not realising that' it's all relative to your view.

There are vast area's of the planet that simply cannot substain life, except at the very basic, survival level and thus humanity has always gathered in the good area's - area's with provisions for human life - food, water, shelter etc. and so as they see these vast populations swelling about them - they perceive over-population. And some people will use that as an excuse for controls, removal of rights, etc. and if the worlds populations continue to increase, the new 'oil & gas' natural resources will become Water and Food, and the people who control those resources will actually have the power to control populations - just look at Africa - imagine that on a grand scale - food and water witheld by the power elite - what a weapon of control and subjection!
---
Posts: 924
Joined: Thu Apr 30, 2009 8:25 pm
Yeh i mean here in england take a drive throught the country side there is nothing but fields for hundreds of miles, yet the world is over populated
Even if we did get over populated there is nothing to stop us building city's in the oceans to house people
---
I read somewhere that there is enough room in Australia alone to give every person on the planet a 1/4acre block, thats not taking into account of usable land for food. So surely the planet isnt over populated just badly managed in the veiwpoint of allowing the landless peasants to have a piece of land to grow food in a permaculture way there would be over time better soils and that would spread out like life not like the diseased system we live in.
Pablo Neruda:
…and now, nothing more,
I want to be alone with my essential sea…
I don't want to speak for a long time,
Silence! I want to learn,
I want to know if I exist.
---
Related topics

Replies
Views

Last post