Posts: 231
Joined: Sun Jul 31, 2011 6:43 pm
http://www.facebook.com/ParadigmShiftRadio
Hidden in plain sight, the truth waits to be found. This is Skull Babylon (
http://www.youtube.com/SkullBabylon
) and you are about to listen to a very special Episode 13 of Paradigm Shift Radio. On this episode we had Jordan creator of the ever so popular Spirit Science video series (
http://www.youtube.com/thespiritscience
) on the show as well as his friend 'Thoth' (
http://www.iprojectelijah.com
), who is taped into some pretty interesting universal information that deserves not only to be heard, but more importantly, to be understood.
Spirit Science Thoth Videos:
The Return of Thoth:
http://youtu.be/2V-xFzeW13w
The Word of Thoth:
http://youtu.be/QylkXkdpWWg
The Wisdom of Thoth:
http://youtu.be/labJ5-DDwLw
As always, tell your friends about Paradigm Shift Radio, join the facebook, and help change the world. See you next week.
Do you have your own ideas, questions, insights, and/or experiences you'd like to share with the community, then be sure to join us again for a future show!
Listen to previous episodes of PSR at
http://www.ParadigmShiftCentral.com/PSR
-Skull Babylon
PSR Co-Host
http://www.facebook.com/SkullBabylon
http://www.youtube.com/SkullBabylon
Neogonzo Journalist of the Future.
www.youtube.com/SkullBabylon - Ongoing videos
www.fb.com/ParadigmShiftRadio - LIVE every Sat 11pm EST. Previous Eps Online.
www.ParadigmShiftCentral.com
www.gofundme.com/SkullBabylon- Future Projects Fund
---
Posts: 6432
Joined: Sat May 14, 2011 10:00 pm
Location: Zin-Uru
I like thoth
It was written in prophecy that a Gelfling would end Skeksis rule...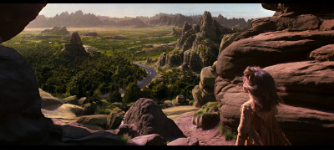 https://www.youtube.com/user/kinninigan
---
Related topics

Replies
Views

Last post