Ideas for dealing with parking extortion in the U.K.


Antiwar.com
---
Honest History Is The Weapon Of Freedom
---
What a star...Listen and learn. Any more videos on this guy. Thanks I loved to listen when the establishment gets kicked in the balls.
A black-hole is not a hole it's a sphere. As will be the universe when compressed into the smallest unit it can be.
---
Toxic32 wrote:What a star...Listen and learn. Any more videos on this guy. Thanks I loved to listen when the establishment gets kicked in the balls.
Ima tried watching a few but youpube is playing up saying " an error has occurred please try again later"

must be goobermental bot throttlers bahahaha
Honest History Is The Weapon Of Freedom
---
I got a parking ticket that I refuse to pay.
When the bailiffs came round I told them to fuck off.
By law for a parking ticket they can not enter your property unless you let them.
They can tow your car, if they can find it.
A simple way around that is to park it round the corner.
I just put it on my wife's name.

I aint watched the vid yet I will check it out
"The third-rate mind is only happy when it is thinking with the majority.
The second-rate mind is only happy when it is thinking with the minority.
The first-rate mind is only happy when it is thinking."
A. A. Milne
---
Posts: 3624
Joined: Thu Oct 28, 2010 7:43 pm
Location: Avin a barbecue on Mercury
Nice one Harbin class vid, love the guys wit and indeed resolve
We live a one directional life in an omnidirectional existence

---
Posts: 2379
Joined: Mon Apr 16, 2012 8:16 am
wat a guy, wish everyone had his nouse and guts!!!. gr8 vid. thnx.
the story of life is quicker than the blink of an eye, the story of love is hello and goodbye, until we meet again my friend.
---
Aberdeen City Council makes £4.4m profit from parking charges
COUNCIL chiefs in Aberdeen are making millions in profit from parking, the Evening Express can reveal today.
The local authority made a whopping £4.3 million annual surplus after operating costs and car park maintenance were deducted.
Today roads bosses stressed that all profit was reinvested in roads and transport.
Figures from the RAC Foundation – based on the latest Scottish Government statistics – show local authorities in Scotland made profits of £29m in 2011/12. Aberdeen made the third biggest surplus behind Glasgow and Edinburgh.
Today, Aberdeen City Council opposition leader Cllr Callum McCaig said: "Income from parking makes a significant contribution to the maintenance of Aberdeen's roads.
"What this shows though is that there is the flexibility in the budget to alter parking charges in some areas of the city centre, like the west end, to boost footfall."
Any profit must by law be reinvested in transport.
The RAC Foundation's director Professor Stephen Glaister said: "Faced with these figures, drivers will understandably want to know why parking charges are set at the level they are."
The Institute of Advanced Motorists' policy and research director Neil Greig said: "The day-to-day experience of most drivers is they are paying lots more but getting little obvious benefit back."
A spokesman for the city council said: "We do not view surplus money generated through parking charges as profit as it is reinvested in council services that benefit the entire city.
"This includes investment in the road network and the cost of maintaining and managing the city's controlled parking zones and restricted parking areas."
http://www.eveningexpress.co.uk/news/lo ... s-1.141393
Can the Evening Express say "Aberdeen City CROOKS SCAM £4.4m profit from parking charges"
Honest History Is The Weapon Of Freedom
---
The only reason councils run these scams is because they can get away with it, if enough people did what that lad does they would pack it in as it would cost more to run than they made off it.
It would be good to see his follow up vid to see how it all goes & to spread the word.
Go to google Earth or google maps and type the lat/long
29.9792458 N, 31 8' 3.11" E

This takes you to the King's Chamber in the Great Pyramid

299,792,458 m/sec is speed of Light.

This is a coincidence?
---
Posts: 1278
Joined: Sun Sep 16, 2012 12:21 pm
Location: "In life's litter tray......"
Good vid Harbin
So one city council [Aberdeen] made £4.4 MILLION in one year from parking tickets!
Multiply that by ALL the councils charging for parking in the UK and how much are these licensed thieves making yearly - "There are 326 and a total of 36 are metropolitan boroughs, 32 London boroughs."
http://uk.answers.yahoo.com/question/index?qid=20100904070221AATIf1c
You can just imagine how much the London Authorities make!
So lets do some simple maths here, lets say a small authority like Aberdeen is the bottom figure (as Malogg points out, just 220,420 people reside there} so the big councils must be making loads more - that's logical ain't it?
So that's 394 councils making a minimum of £4.4 Million, which makes a
Conservative
estimate of:
£1,733,600,000. a year, I think.
A BILLION £ industry just from Parking!
And that's without the fines they collect............
And how much have local council parking services improved over the years that these amounts have been collected? By Law they can only use the money to improve road safety or ease traffic congestion - what a joke! Our fecking roads are crap, so where is all this money really going?
Someone, somewhere is making shovelfull's of money I think.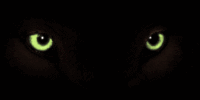 ---