Posts: 1292
Joined: Sun Sep 16, 2012 12:21 pm
Location: "In life's litter tray......"
The idea for this thread came from a friend of mine who was talking about life in the future.
I then wondered how the past viewed the future (our now). Here's a few examples of how they got it so wrong or sometimes right.
"The illustration below is of a 1922 view of the future, 50 years forward or in 1972, and creates a day-in-the-life of a business executive in his office."
"The future city from 1925."
Enormous skyscrapers will house residents and workers who happily go "for weeks" without setting foot on the ground. Streamlined, "hurricane-proof" houses will pivot on their foundations like weather vanes. The family car will turn into an airplane so easily that "a woman can do it in five minutes."

Our wars will be fought by robots.

And our living room furniture--waterproof, of course--will clean up with a squirt from the garden hose."
http://www.lessons-from-history.com/node/32
"Hospitals in the sky from 1958."
"TV-Video telephone system from 1968."
http://somekindofsign.blogspot.co.uk/2011/08/past-visions-of-future.html
"BBC Horizon (1964) with Arthur C. Clarke (Parts 1 & 2 of 2)"
I wonder how accurate our current predictions will be, these few examples are just a
small
selection, it appears humanity has always been predicting the future - and getting it wrong most of the time from what I can see.
But just sometimes.........
This video is titled: "Amazing predictions from 1958 that came true will blow your Mind."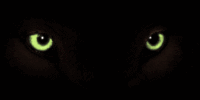 ---
Posts: 1292
Joined: Sun Sep 16, 2012 12:21 pm
Location: "In life's litter tray......"
How could I have forgotten this classic!
METROPOLIS (1927)
Lang's narrative takes us to an unnamed future city called Metropolis. Presided over by master architect Joh Frederson, the city is operated by an army of drones who, with their families, live and work deep underground. Above ground, only the privileged and wealthy see sunlight, living lives of frivolity and ignorance. Frederson's son, Freder (ugh!), begins to wonder about these unseen workers after a beautiful woman named Maria appears above ground one day with a group of workers' children. She is sent away, but the sensitive Freder pursues her and discovers the underground world of the workers and the gigantic machines that they operate. When Frederson discovers his son's newfound empathy for the plight of the exploited workers (what an undergrad!), he sets in motion a plot to tear the workers' movement apart from the inside. Frederson enlists the mad inventor Rotwang and his proto-robot, the Machine-Man, which he disguises as Maria, who is also the workers' spiritual leader. The Machine-Man, in Maria's guise, foments a violent revolution, which Frederson intends to use as justification to bring the workers more firmly under his thumb.
The full restored version:
http://thebombparty.blogspot.co.uk/2011/11/three-sketches-of-metropolis-from.html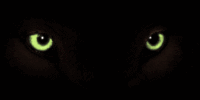 ---
Posts: 3624
Joined: Thu Oct 28, 2010 7:43 pm
Location: Avin a barbecue on Mercury
Excellent Webcat, Arthur C Clark was a true Visionary, he as you probably know was involved in the writing of 2001 space odyssey, some good footage there to bud
We live a one directional life in an omnidirectional existence

---
Posts: 12213
Joined: Mon Jul 21, 2008 11:57 am
Location: The Pit
Cool thread Webcat.
These pictures are scanned from the poster from "Durch die weite Welt" magazine vol. XIX, 1941, found in an Antiquariat in Prague. The artists are Hans and Botho Von Roemer.
The visions of the Roemer brothers were misused for Nazi-Propaganda, but the interesting thing is that there are no swastikas to be seen on the images.
http://www.retro-futurismus.de/roemer_poster1.htm
________________________________________________________________________________

= Since Dawn Of Time The Fate Of Man Is That Of Lice =
---
Posts: 3624
Joined: Thu Oct 28, 2010 7:43 pm
Location: Avin a barbecue on Mercury
Cool pics Galv
We live a one directional life in an omnidirectional existence

---
Da Vinci
---
'Men Who Plan Beyond Tomorrow'
This was the 1940's slogan for Seagrams V.O. Canadian Whiskey.
"In the mid-1940s, Seagram's advertised its VO Canadian whiskey with a series of extremely manly magazine ads about "Men Who Plan Beyond Tomorrow"–unspecified futuristic thinkers who liked the fact that Seagram's was patient enough to age VO for six years."
3D Movies.
Communications Of Tomorrow.
Dessert Blooming Through Atomic Power.
Facsimile Newspaper.
Groceries On Wheels.
Harnessed Power Of Tomorrow.
Portable Radio - Telephone.
Shopping Comfort.
Skyway Delivery.
Supermarket.
Traveling Kitchens & Home Deliveries.
TV And Radio Telephone - Skype?
Watch Events As You Dine - Flat Screens/ Plasma's For Sport's Bars?
http://www.retronaut.com/2011/10/men-who-plan-beyond-tomorrow-seagrams-ads-1940s/
---
Posts: 1292
Joined: Sun Sep 16, 2012 12:21 pm
Location: "In life's litter tray......"
Wow! some cracking replies here!
@Phoenix rising, thanks - Arthur c. Clark and Ray Bradbury are a pair of favourites of mine!
@GALVATRON, superb pictures, I didn't know that about the Nazi connection, I'll look that up, thanks!
@Slith, there is something special about Da Vinci, I was just reading some articles about him over the weekend. This an idea for a 'Tank' - which were not invented and used until 1916 at the Battle of the Somme in WWI about five hundred years later!
This site gives an insight into some of his inventions.
http://www.leonardodavincisinventions.com/war-machines/leonardo-da-vincis-tank/
@Thruster, those pictures are brill, I love them! especially the 'portable radio-telephone', a forerunner of the mobile-phone?
Staying on Da Vinci for a moment, his design for a parachute, apparently would have worked!
"If a man have a tent made of linen of which the apertures (openings) have all been stopped up, and it be twelve braccia (about 23 feet) across and twelve in depth, he will be able to throw himself down from any great height without suffering any injury."

He clearly had confidence in his own design and had done some mathematical calculations, possibly based on some of his wind resistance and friction studies. But the question remains -

Would the parachute work?

The answer to that is….Yes.

500 years after it was designed in June 2000, Leonardo da Vinci's parachute was tested by a team of enthusiasts and parachutists. The only modification made was to strengthen the harnesses holding the parachutist in place, this was a modern harness. The guinea pig (Adrian Nicholas)would also carry his own modern parachute, just in case. Thankfully it was not needed as Leonardo's parachute worked just as the designer had imagined and stated.
http://www.leonardodavincisinventions.com/inventions-for-flight/leonardo-da-vincis-parachute/
Some good vids on that site.
This one about the parachute.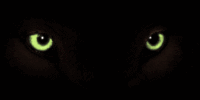 ---
Related topics

Replies
Views

Last post