PATRIOT?

Aaron Russo (February 14, 1943 – August 24, 2007) was an American entertainment businessman, film producer and director, and political activist.

Posted by: SterlingRose

---
One must remember that the original patriots were not American citizens but became citizens after the US was formed. Keeping that in mind,
PATRIOT?
Sibel Deniz Edmonds
Born: 1970, Iran
Education: George Mason University, George Washington University
Awards: Sam Adams Award
A former Federal Bureau of Investigation (FBI) translator and founder of the National Security Whistleblowers Coalition (NSWBC). Edmonds gained public attention following her firing from her position as a language specialist at the FBI's Washington Field Office in March 2002. She had accused a colleague of covering up illicit activity involving foreign nationals, alleged serious security breaches and cover-ups and that intelligence had been deliberately suppressed, endangering national security. Her later claims gained her awards and fame as a whistleblower.
---
Image

Secretary of State John Kerry signed the United Nations Arms Trade Treaty Wednesday. Upon adding his signature, Kerry addressed the world body:

On behalf of President Obama and the United States of America, I am very pleased to have signed this treaty here today. I signed it because President Obama knows that from decades of efforts that at any time that we work with — cooperatively to address the illicit trade in conventional weapons, we make the world a safer place. And this treaty is a significant step in that effort.

Promptly, Secretary-General Ban Ki-moon thanked Kerry and Obama for their complicity in consolidating UN control over weapons and ammunition.

On Monday (September 22, 2013), a source inside the State Department said that Secretary Kerry would commit this act of treason. What's more, key members of the Senate were informed Tuesday (September 23, 2013) that Kerry intended to sign the treaty and that the reaction from senators was one of disinterest.

Read more:

patriot-or-traitor-t90552.html#ixzz2qh9tP4AK
I don't give a flying f*ck What John Kerry or any other NWO bastard in D.C. signed, They can follow the U.N.(NWO/One World Government)straight through the gates of HELL! I'm pretty sure that none of the "people's" signatures are on anything, I know for a fact mine is not! I didn't sign up for a new world order, therefore, I am under NO obligation for any of the UN's nonsense!
---
If you don't wake up, Your the problem, not the thief...www.cattledum.com
---
To add; it has been extremely clear to me for many years that NONE of the so-called "elected officials" in Washington DC represent "we the people" and have not for a very long time! If these "officials" no longer represent us or our wishes, we are not bound by anything they do!
---
Edward Snowden: American Patriot or Traitor?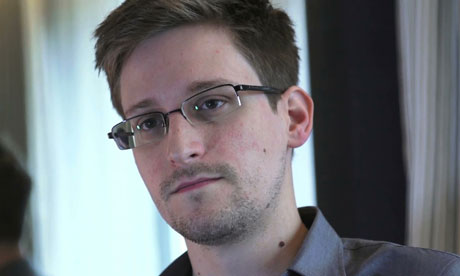 I would vote for
Patriot
.
---
Posts: 19604
Joined: Thu Jul 22, 2010 4:20 am
Location: underneath the circumstances
Just a thought wrote:Edward Snowden: American Patriot or Traitor?

I would vote for

Patriot

.
.
...i haven't quite made my mind up..
.
.

What's at stake is more than 1 small country, it is a big idea,
a new world order,
where diverse nations are drawn together in a common cause
to achieve the universal aspirations of mankind
it's long on new and it's short on order
---
The57ironman wrote:

...i haven't quite made my mind up..

.
And it is wise for you to do so as time may prove my decision to be wrong.
---
Just a thought wrote:Edward Snowden: American Patriot or Traitor?

I would vote for

Patriot

.
I say he is a patriot...he may be unknowingly or knowingly being a puppet...but he has broke a story that i am quite sure any government or agency would wish not discussed...i dont think the nsa would have wanted such attention brought on...stuff like that tends to awaken even the most sleepy...but i could be wrong...perhaps they want us enraged so we hit the streets and they declare martial law...and that is the end of that...but without his disclosure(and others) we the conspiracy thinkers would still be labeled as nuts by most...now the blind are starting to see...so yep i think he is of good intention...
If you don't wake up, Your the problem, not the thief...www.cattledum.com
---
Posts: 19604
Joined: Thu Jul 22, 2010 4:20 am
Location: underneath the circumstances
.

What's at stake is more than 1 small country, it is a big idea,
a new world order,
where diverse nations are drawn together in a common cause
to achieve the universal aspirations of mankind
it's long on new and it's short on order
---
Related topics

Replies
Views

Last post