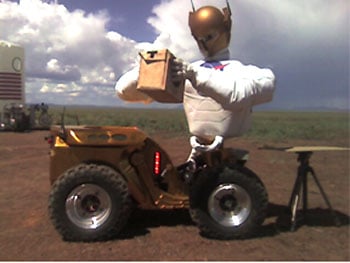 Documentary on a variety of topics, including, Antimatter Spacecraft Propulsion, Asteroid Mining, Cannabis Hemp, Energy, Organic Gardening, Solar, Sustainability, UFO's. To say the world in which we live is on the wrong track, is an understatement of the highest order. Are there really limited solutions that require sacrifice, to solve the economic crisis, which is related to peak oil, or are the solutions in plain sight?
"Make the most you can of the Indian Hemp seed and sow it everywhere." – George Washington
Current fuels/ethanols, oils, plastics, and most products are toxic to the environment and human health. Hemp products are non-toxic and healthy for the planet. When food, fuels, plastics, fibre, medicine are grown locally energy consumption dramatically reduces.
In 2003, Rick Simpson invented his Cancer Cure Hemp Oil.
In 2007, the World Health Organization reported worldwide Cancer caused 21,643 deaths per day (7.9 Million per year).
In 2010, The U.S. National Cancer Institute contained 2,100 staff members & a budget of $5.1 Billion dollars, so why haven't they tested Rick's Oil (Cannabis extract full of Cannabinoids including THC)?
Addition to my Peak Oil, Economic Collapse are a Fraud documentary.
Sources
http://robonaut.jsc.nasa.gov/default.asp
http://www.nasa.gov/mission_pages/GLAST/news/fermi-thunderstorms.html
http://www.nasa.gov/mission_pages/station/research/news/hydrotropi.html
http://www.nasa.gov/topics/technology/features/new-nano.html
http://www.phoenixtears.ca/
http://www.jackherer.com/archives/hemp-biofuels-could-smoke-the-competition/
http://www.ars.usda.gov/SP2UserFiles/Place/36401000/AlfalfaforBiomass.pdf
http://sites.google.com/site/motherearthfreefromwarru/
http://www.naturalnews.com/030981_hemp_superfood.html
http://science.howstuffworks.com/asteroid-mining1.htm
http://www.permanent.com/a-mining.htm
FLUORIDE : The Bizarre History 1/20
http://www.youtube.com/watch?v=qYR57ZYvRuU
http://www.movementforfuture.com/
http://mylesohowe.com/
---
---
---
muchtyman wrote:No such thing as Peak Oil...........Interesting Vid , explains how the term " Fossil Fuel " was invented .

It's all a scam .....................

[youtube]ck01KhuQYmE&playnext=1&list=PLC689611010AE0244[/youtube]
This is why I dislike abiotic oil. All oils from the ground, not made by plants, are toxic for the planet and human health and should be abandoned.
The only reason energy cosumption is so high is because of globalization, plastics are made from crappy toxic oil. It is crystal clear to me that when products are made to last (made from hemp fibre and plastic) energy consumption would signifigantly decrease. All food should be produced locally, global food trade should only be for foods that can not be grown locally.
Everyone should listen to George Washington and plant cannabis EVERYWHERE. As collapse gets worse (because nobody takes action) more ppl will have no source of food, therefore to prevent mass violence everyone has to plant cannabis hemp everywhere. This is life and death. I dare anyone to prove me wrong. How can this current paradigm not destroy this planet? It is. Who is anyone to follow the law and not do anything.
Assuming the victims of nazi germany is 20 million, 7.9 million victims a year die from cancer diseases that could be healed with hemp medicine. 7 out of 10 cancer patients are healing their cancers with hemp medicine with high THC. The number of deaths is dam close to the victims of nazi germany. today cancer deaths occur because of corrupt laws/ corrupt medicine. The laws outlaw safe non toxic fuels/plastics, outlaw the cure to cancer, while all the cancer causing chemicals are perfectly legal.
Every second that goes by people are dying needlessly. I am asking a lot of individuals WHAT THE F***K IS EVERYONE DOING?
http://www.movementforfuture.com/
http://mylesohowe.com/
---
Related topics

Replies
Views

Last post