Posts: 3624
Joined: Thu Oct 28, 2010 7:43 pm
Location: Avin a barbecue on Mercury
Right thats it were truly fucked, generations of souls are being lost here, the kids/youths are fucked, eyes have been firmly taken off the ball, the stampede to the shops for their very own personalised bottle of coke is a very sore site to witness, they whoop with joy and post their trophy named bottles all over their social network sites like they are king for a day, and probably not one will look at the ingredients to see what they are drinking, jeezzz get me the fcuk of this planet
We live a one directional life in an omnidirectional existence

---
Posts: 3624
Joined: Thu Oct 28, 2010 7:43 pm
Location: Avin a barbecue on Mercury
Chaindrive wrote:Coke sucks.......

Remember always having to put my black velvet in coke, cause thats was the thing that everybody was doing... should of said "screw that".. and kept to my pepsi..

anybody know (usless fact here) whats the difference between coke and pepsi really is.? and no, Im not talking about shred up babies parts or some weird ass chemicals or they do a voodoo chant over it to get people fat etc.. etc.. etc..

Its a very simple answer..

ok. save your breath and Ill tell you... Coke has orange and pepsi has lemon... THATS the difference... Drink it warm and find out... drink a coke thats warm and youll be hacking that shit up all day... But pepsi actually taste great on a hot day.. but watch out for that 20 belch tho...
cheers for the info chain but for some reason i've always felt guided away from fizzy drinks, i don't know if its a subconscious thing but i've never taken to them, no brand
We live a one directional life in an omnidirectional existence

---
After reading this I thought of Kinninigan our reptilian tracker. Seeing that on a label made me snicker. Cheers!
---
I actually prefer Coke over Pepsi... Pepsi makes my teeth feel dirty
Matthew 7
"Do not judge, or you too will be judged. For in the same way you judge others, you will be judged, and with the measure you use, it will be measured to you.
---
generaly i like to mix my bourban with half coke zero and half soda water and alot of ice, i dont get any sugar that way and i minumise the crap coke put in their products.

PHOENIX, we had the coke with names on it last year , and both my boys thought it were fckn stupid, and were surprised at how many of their friends actually bought it because they saw their name on it.

some kids need a good talkin to and warned about giving in to marketing shit, fck i started feelin really weird just now so i testde my blood sugar and it is only 3.1 . i need to actualy hav sugar right now, i feel sort of confused and its very hard to consentrate. am diabetic,
will post this now and will get some jely beans into me
The more people i meet, the more i like my dog
If Monday had a face I would punch it
---
Posts: 1292
Joined: Sun Sep 16, 2012 12:21 pm
Location: "In life's litter tray......"
The name missing from those stupid bottles is:
"SUCKER"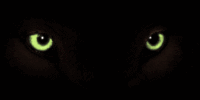 ---
Posts: 6
Joined: Sat Jun 29, 2013 6:22 pm
I would like to know how well this marketing campaign has worked for the Coca-Cola Company? You've really gotta hand it to them, by playing on peoples fickleness in such a simple manner is pretty ingenious. It's a shame that these people aren't applying that same type of thinking to overcoming engineering problems.
---
Wonder if you they can make me a "Coke Classic" ... like the actual classic, u know with the cocaine and stufff?
Master Raphael wrote:what you call the law of attraction was missing a vital aspect to the theory that I call the law of repulsion ...it is clear I drove the two of you together...using my repulsion not attraction
---
How about this?
Coca Cola has released a new bottle made entirely of ice.

Currently only available in Colombia, the design is being marketed as eco friendly since it melts after the coke is consumed, meaning there is nothing left to throw away or recycle.

A Spanish advertisement for Botello de Hielo (bottle of ice) shows beach-goers enjoying the ice cold beverages on a hot day, and then letting their bottles melt away in the sand
Article here:
http://www.dailymail.co.uk/femail/artic ... nk-it.html
---
Related topics

Replies
Views

Last post