Peru has recommended people stay away from beaches along it's North Pacific coast as at least 1200 dead birds, mostly Pelicans, have been washed up. This comes after the deaths of an estimated 800 Dolphins in the same area in recent months. Preliminary tests on the Pelicans points to malnorishment.
The last mass deaths in 1997 were blamed on a lack of Anchovies due to el Nino. The last el Nino to hit that area was in February 2010, so if it was the weather, why has it taken over two years to effect the Pelicans this time? any ideas?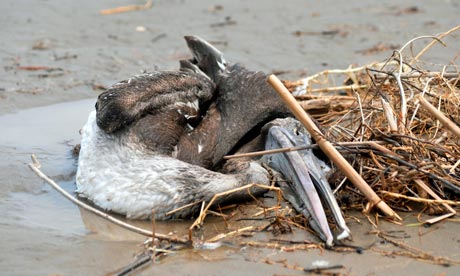 http://www.guardian.co.uk/world/2012/ma ... can-deaths
---
Posts: 2388
Joined: Mon Apr 16, 2012 8:16 am
more likely fukushima and gulf oil spill,
the story of life is quicker than the blink of an eye, the story of love is hello and goodbye, until we meet again my friend.
---
Related topics

Replies
Views

Last post