Posts: 9330
Joined: Fri May 14, 2010 6:03 pm
Location: Inside You.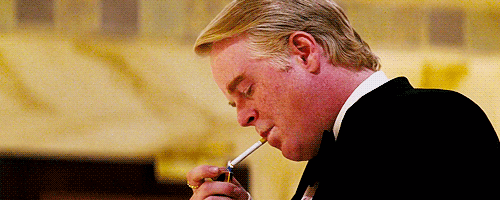 This news is just so sad. The Hollywood reporter indicated he was found in his New York apartment on Sunday the 2nd of February 2014.
This is a bad day for cinema.
R.I.P. Philip Seymour Hoffman, you were a gift to cinema and one of the finest actors of our generation.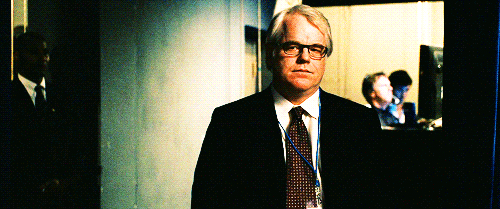 Censorship debunking & disinformation, it's all in a days work.
---
Posts: 9812
Joined: Tue Jan 04, 2011 3:05 pm
Location: ON A GIF: HUNT
Very sad..He was an actors actor...
---
Last edited by
Willease
on Sun Feb 02, 2014 9:15 pm, edited 1 time in total.
---
So sad. R.I.P
"I haven't ever had any ambition in my life. I just drift from day to day with a stupid grin on my face."
— Ian Gillan
---
Posts: 2114
Joined: Thu Jul 15, 2010 9:08 pm
Location: The outlet by the light switch
I never would have figured him for a heroin user. Very sad. He was an amazing actor.
Remember, in a real conspiracy, all players are pawns regardless of their rank.
-----Christopher Hyatt
---
Posts: 383
Joined: Wed Sep 07, 2011 7:25 pm
Lesson for today: Stick with weed and shrooms. Everything else will destroy your soul and possibly kill you.
"Man will never be free until the last king is strangled with the entrails of the last priest."
―Denis Diderot
---
Wow. Sad, indeed. He was a fine actor. He was amazing as Truman Capote, and great in many other roles.

R.I.P. P.S.H.
We gather knowledge faster than we gather wisdom. - William Bell
---
I wonder about the impact of being a "ARTist" and
the karma eminating from being the bad guy to the whole world
like hoffman was in M.I.#3 with tom cruiz
he scared the jibbies out of me
so too heath ledger in the darknight (2008)
so here comes Jolie in maelificent this year
and I wonder if it will be as powerful as i think
what if it is a subconcious thing for the whole worlds
"FEELINGS" are poured out on a actor with hatred
these issues of the kollective (kabbalistic world spirit)
make me wonder and give pause
---
Posts: 223
Joined: Sat Jun 15, 2013 11:35 pm
Another sacrifice perhaps? Those in the awakened and knowing state will know what that really means. When a person with success and everything to live for - is 'found' dead - I know there is an inherent need to ask questions.

I suspect the hand of real fate was involved - not - an accidental overdose that is too common among the entertainment industry.

As someone stated - had he gone rogue - meaning he wanted to speak out to the world and let them know what was really going on in tinsel town? Rest still in the arms of a loving Universe and guide the rest of us in Spirit.

Much Peace - Amanda
---
Posts: 3624
Joined: Thu Oct 28, 2010 7:43 pm
Location: Avin a barbecue on Mercury
Such a shame, such a great actor, RIP
We live a one directional life in an omnidirectional existence

---
Related topics

Replies
Views

Last post