the philosophy of the jedi...of yoda-
'Feel the force flllow..yess'
'A jedi's strength flows from the force'
etc etc

http://www.imtoosmall.com/
< funny lol
IS THIS A CAT, A CHIHUAHUA OR A CHI-CAT YODA CREATURE???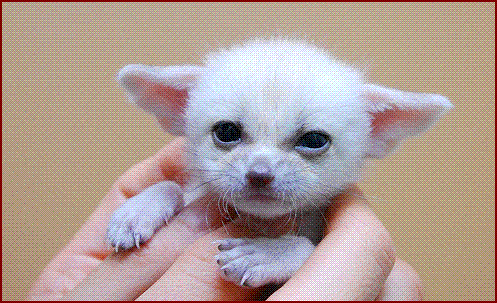 www.Vigusto.com - Premium E-liquid
"The Truth Cannot Be Told... It Must Be Realized"
---
theduck wrote:

the philosophy of the jedi...of yoda-
'Feel the force flllow..yess'
'A jedi's strength flows from the force'
etc etc


http://www.imtoosmall.com/

< funny lol

IS THIS A CAT, A CHIHUAHUA OR A CHI-CAT YODA CREATURE???
That's a god damn crazy video m8,cheers
Have you seen what the sneaky EU have been upto m8?..
amflora-approval-is-a-hot-potato-in-gm-debate-t17372.html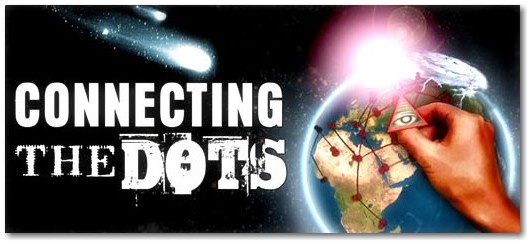 ---
theduck wrote:Crap can't forget Bruce Lee...

One of the great martial artists of our time had this to say:

"Empty your mind, be formless, shapeless–like water. Now you put water into a cup, it becomes the cup. You put water into a bottle, it becomes the bottle. You put it in a teapot, it becomes the teapot. Now water can *flow* or it can *crash*! Be water, my friend."

I swear he's read the Art Of War...

"Water shapes it course according to the nature of the ground over which it flows; the soldier works out his victory in relation to the foe whom he is facing. Therefore, just as water retains no constant shape, so in warfare there are no constant conditions. He who can modify his tactics in relation to his opponent and thereby succeed in winning, may be called a heaven-born captain." - Sun Tzu, The Art of War

Another one of Lee that I love:

Don't think, feel!

It is like a finger pointing away to the moon.

Don't concentrate on the finger or you will miss all that heavenly glory.

From Enter The Dragon (I have it on a DnB tune, sick

)
good post
The highest truth cannot be put into words. - Lao tzu.
"We are the Fractalated Tendrils of Reality, Forever Undulating Towards the Realm of Evolution and Great Mystery."
---
I don't know all the authors :

What doesn't kill me makes me stronger.

You are either in the boat or not in the boat.

Do all the good you can, by all the means you can, in all the ways you can, in all the places you can, to all the people you can, as long as ever you can. –John Wesley

"The only way to know intent is to know it directly through a living connection that exists between intent and all sentient beings. Sorcerers call intent the indescribable, the spirit, the abstract, the nagual."

~ The Power Of Silence, Carlos Castaneda ~


"The life of a warrior cannot possibly be cold and lonely and without feelings because it is based on his affection, his devotion, his dedication to his beloved. And who, you may ask, is his beloved? This earth, this world. For a warrior there can be no greater love."

~ Tales Of Power, Carlos Castaneda ~


"Self-importance is our greatest enemy. Think about it - what weakens us is feeling offended by the deeds and misdeeds of our fellow men. Our self-importance requires that we spend most of our lives offended by someone."

~ The Fire From Within, Carlos Castaneda ~



"Death is the only wise adviser that we have. Whenever you feel that everything is going wrong and you're about to be annihilated, turn to your death and ask if that is so. Your death will tell you that you're wrong; that nothing really matters outside its touch. Your death will tell you, 'I haven't touched you yet.'"

~ Journey To Ixtlan, Carlos Castaneda ~


"The self-confidence of the warrior is not the self-confidence of the average man. The average man seeks certainty in the eyes of the onlooker and calls that self-confidence. The warrior seeks impeccability in his own eyes and calls that humbleness. The average man is hooked to his fellow men, while the warrior is hooked only to himself."

~ Tales Of Power, Carlos Castaneda ~


"We are luminous beings. We are perceivers. We are an awareness; we are not objects; we have no solidity. We are boundless."

~ Tales Of Power, Carlos Castaneda ~


"Both paths lead nowhere; but one has a heart, the other doesn't. One makes for a joyful journey; as long as you follow it, you are one with it. The other will make you curse your life. One makes you strong; the other weakens you."

~ The Teachings Of don Juan, Carlos Castaneda ~



It is better to light one small candle, then to curse the darkness

Confusius


Magic has the power to experience and fathom things which are inaccessible to human reason. For Magic is a great secret wisdom, just as reason is a great public folly

Paracelsus


Birth teaches us few things, but death, from which life is born, can reveal all.

Fulcanelli


The Old Man said,`you are both ugly and handsome and you must accept your ugliness as well as your handsomeness in order to really accept yourself."

--Larry P. Aitken, CHIPPEWA


"Even the seasons form a great circle in their changing, and always come back again to where they were. The life of a man is a circle from childhood to childhood and so it is everything where power moves."

--Black Elk (Hehaka sapa), OGLALA SIOUX


"You can't just sit down and talk about the truth. It doesn't work that way. You have to live it and be part of it and you might get to know it."

--Rolling Thunder, CHEROKEE


"Heal yourself - your physical and spiritual bodies. Regenerate yourself with light, and then help those who have poverty of the soul. Return to the inner spirit, which we have abandoned while looking elsewhere for happiness."

--Willaru Huayta, QUECHUA NATION, PERU


"When you see a new trail, or a footprint that you do not know, follow it to the point of knowing."

--Grandmother of Charles Eastman, SANTEE SIOUX


"The Natural Law will prevail regardless of man-made laws, tribunals, and governments."

--Traditional Circle of Elders, NAVAJO-HOPI Joint Use Area




Beauty

Great Spirit, may I walk in Beauty!

So that I may be a part of the Greater Beauty.


Great Spirit, may I walk in Beauty.

May Beauty be to the left of me,

That I may recieve Beauty through my inner woman.


Great Spirit may I walk in Beauty.

May Beauty be to the right of me,

That I may give Beauty through my inner man.


Great Spirit, may I walk in Beauty.

May Beauty be behind me,

So that the only tracks I leave are those of Beauty.


Great Spirit, may I walk in Beauty.

May I touch myself, my Life, and all the others with Beauty.

May I walk this Blessed Beauty Way.


Great Spirit, may I walk in Beauty.

That is what I ask. This is what I will do.

I have spoken. Ho!
Follow your bliss(ters) - Joseph Campbell

---
Savage Jones, 'av 'em man! I don't have time to even think too much at the moment really, too much sh*t goin' on
Last edited by
TheDuck
on Wed Mar 03, 2010 8:28 pm, edited 1 time in total.
www.Vigusto.com - Premium E-liquid
"The Truth Cannot Be Told... It Must Be Realized"
---
Man was born free, and everywhere he is in chains
- Jean Jacques Rousseau
I remember someone in a movie once,that said words similar to this.
I cant quite remember the actor or movie,but it went along the lines of.........
......
"Who is the one behind bars here,me or you the jailer"
To me, that was saying that you can chain a person, but you cannot chain the mind.
And from my own personal experience,I have been in chains,yet I was always free.I used the power of my mind to make it so.

Thinking for ones self, is seen as very dangerous to some society's.
As long as you don't get brainwashed by falsities,from your governments.
Stay true to you, as you know deep inside, how it should really be, and you will not go far wrong.
This I said, because I felt it.
"No need for religion here,as many a decent human is in touch' with all thing living on this earth, whether they like it or not".
"The greatest things on earth are us,supposedly.
Why don't we act accordingly, with humanity" Rizze
---
Related topics

Replies
Views

Last post