Will you take the
red pill
or the
blue pill
?
Some physicists and university researchers say it's possible to test the theory that our entire universe exists inside a computer simulation, like in the 1999 film "The Matrix."
In 2003, University of Oxford philosophy professor Nick Bostrom published a paper, "The Simulation Argument," which argued that, "we are almost certainly living in a computer simulation." Now, a team at Cornell University says it has come up with a viable method for testing whether we're all just a series of numbers in some ancient civilization's computer game.
Researchers at the University of Washington agree with the testing method, saying it can be done. A similar proposal was put forth by German physicists in November.
So how, precisely, can we test whether we exist? Put simply, researchers are building their own simulated models, using a technique called lattice quantum chromodynamics. And while those models are currently able to produce models only slightly larger than the nucleus of an atom, University of Washington physics professor Martin Savage says the same principles used in creating those simulations can be applied on a larger scale.
"This is the first testable signature of such an idea," Savage said. "If you make the simulations big enough, something like our universe should emerge."
The testing method is far more complex. Consider the Cornell University explanation: "Using the historical development of lattice gauge theory technology as a guide, we assume that our universe is an early numerical simulation with unimproved Wilson fermion discretization and investigate potentially-observable consequences."
To translate, if energy signatures in our simulations match those in the universe at large, there's a good chance we, too, exist within a simulation.
Interestingly, one of Savage's students takes the hypothesis further: If we stumble upon the nature of our existence, would we then look for ways to communicate with the civilization who created us?
University of Washington student Zohreh Davoudi says whoever made our simulated universe might have made others, and maybe we should "simply" attempt to communicate with those. "The question is, 'Can you communicate with those other universes if they are running on the same platform?'" she asked.
http://news.yahoo.com/blogs/sideshow/whoa-physicists-testing-see-universe-computer-simulation-224525825.html
---
Posts: 9330
Joined: Fri May 14, 2010 6:03 pm
Location: Inside You.
Great post, if I were a betting man, all my money would go on this as being the fundamental principle of reality.
Censorship debunking & disinformation, it's all in a days work.
---
---
Posts: 1297
Joined: Sun Sep 16, 2012 12:21 pm
Location: "In life's litter tray......"
I like stuff like this, but if physicists are testing to see if the Universe is a computer programe, then surely them testing is also part of the programe (game?).
And of course, the results would be already available (multiple endings) and that would mean we have no free-will, all our actions are pre-determined.
That would mean no good or bad, right or wrong, by us - just those playing the game?
Hilter, Jack the Ripper, murders, rapist's, child perverts (what intelligent being would write that into a computer programe!) lawyers and politicians are innocent of their evil deeds - they were just doing how they were played.
Strange stuff indeed, if true.
No life or death, no time, no past present or future, just lots of pixels on a hard drive.
And when the hard drive crashes, we all start again - eternity/immortality and 'God' is probably a spotty teenager geek/nerd with bad breath and perverted thoughts for the girl next door.
That sucks!
Big time!.
"GOD!!!!"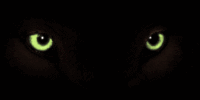 ---
Does that mean numbers are self aware.
A black-hole is not a hole it's a sphere. As will be the universe when compressed into the smallest unit it can be.
---
Posts: 1297
Joined: Sun Sep 16, 2012 12:21 pm
Location: "In life's litter tray......"
Toxic32 wrote:Does that mean numbers are self aware.
If numbers (Binary code) are the basis of computing, then if computers become 'self-aware' (AI?) then wouldn't numbers become 'self-aware' by proxy?
http://www.thekeyboard.org.uk/computers%20become%20self%20aware.htm
We are back where we started. Perhaps it would be more interesting if the computer started writing its own programmes (would it need to?) for it would be the equivalent of exercising free will.
This article from the Daily Mail Online is interesting:
http://www.dailymail.co.uk/sciencetech/article-1205677/Are-brink-creating-human-brain.html
There are only a handful of scientific revolutions that would really change the world. An immortality pill would be one. A time machine would be another.

Faster-than-light travel, allowing the stars to be explored in a human lifetime, would be on the shortlist, too.

To my mind, however, the creation of an artificial mind would probably trump all of these - a development that would throw up an array of bewildering and complex moral and philosophical quandaries. Amazingly, it might also be within reach.

For while time machines, eternal life potions and Star Trek-style warp drives are as far away as ever, a team of scientists in Switzerland is claiming that a fully-functioning replica of a human brain could be built by 2020.
I wonder if we're the AI/self-existance/self-aware entity created by another intelligence, in their likeness but just organic machines?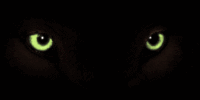 ---
Our shadow or our image in the mirror ain't real at all,but our brain process them as real objects.
Is our reality the shadow of an other reality...
Or the shadow of an other shadow...
---
To take webcat's thoughts further...what if we are the AI product of ourselves?

If the Universe (Multiverse) is an AI construct, then of course, everything in it is too.

What if an ancient super high-tech civilization, knowing the Universe was about to suffer some catastrophic fate, created this AI Universe in a pocket of null-space/time that would be immune and untouched by whatever was going to happen to the actual Universe?

And we and everything we percieve is part of this simulation?

Wouldn't this be exactly like that Star-Trek TNG episode, where Picard was zapped by an energy beam, and 'lived' an entire existence spanning 80 years, inside of an AI simulation left behind in a space satellite as a kind of Ark, a place where all of a doomed civilizations' knowledge, culture, history, art, politics and beliefs were all recreated in minute detail and was, from Picard's perspective, completely real and actually happening in real time.

In the TNG episode, Picard has actually only spent 20-30 minutes inside the simulation, but to him, his experience of this 'alternative life', spanned many decades..an entire lifetime.

If the Universe was created by 'God' in 7 days...does this mean god was a doomed ET computer programmer, trying to preserve his or her history and culture, like the TNG episode?

And if this is a simulation...does this mean that many people we see 'in the sim/real life'..do not actually exist, but merely respond to us, as the 'picard' character?

Weird stuff. But if it were true...gaining a handle on the programming code used in building this Universal AI system, would mean we. even as artificial constructs in a programme, would be able to manipulate literally everything within the simulation...we could programme ourself to instantly travel to the other side of the Universe, or to create or do anything with just a thought...or a few keystrokes.
---
Posts: 1297
Joined: Sun Sep 16, 2012 12:21 pm
Location: "In life's litter tray......"
Lots of good stuff appearing here.
Anyone remember this:
"Forbidden Planet" - The Great Machine.
In the classic 1956 science fiction film, "Forbidden Planet", the extinct race of advanced beings of the planet Altair IV are known as the "Krell". The Krell had reached a stage of technological and scientific development so advanced that they were able to construct a machine with virtually unlimited power, a machine that turned their thoughts into reality.

Another Krell device that played a prominent role in the movie was their educator, a device that operated directly on the brain to measure intelligence and impart knowledge. It was used by Dr. Morbius to enhance his intelligence and begin learning the knowledge of the Krell. When Lt. "Doc" Ostrow tried it, it imparted the knowledge of what happened to the Krell, but also caused fatal injury to his brain.

At the opening of the film, the lone researcher studying the extinct Krell, Dr. Morbius, does not know exactly what happened to the Krell; nor does he know what they looked like. No record of their physical nature has survived. Except in the form of their characteristic arch, the doorway they used to move between rooms. The doorway, much wider at the middle than at the top and bottom, suggests a being of enormous girth.

Dr. Morbius has discovered that in a single day and night, this entire race disappeared with no trace remaining above ground (likely a nod to Plato's tale of Atlantis). Later in the film we learn that the Krell's 8,000-cubic-mile (33,000 km3) machine was so advanced that it gave physical form and life to their Id. For the advanced Krell, this Freudian personality characteristic was long forgotten, yet not eliminated; combined with the power of their machine, the unbridled emotions of their Ids were able to eradicate the entire Krell race. Thus two thousand centuries before the film is set, the Krell had become extinct.

http://en.wikipedia.org/wiki/Krell
and this from 1956! Did a race like the 'Krell' create simulated worlds/existances and populate them with their thoughts and designs, of which we're one, before they passed into history (their history!) and the machine is still running......... interesting stuff!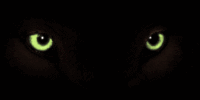 ---
Sure is interesting webcat.

Another variation on this theme is the film 'Sphere', with Dustin Hoffman.

A mysterious, large metallic sphere is discovered resting on the sea bed, and scientists investigate it from an underwater habitat.

They soon discover though, that the sphere is actually an intelligent and sophisticated machine, origin unknown, that has the power to create in reality, whatever is in the subconcious minds of the scientists.

Because the scientists were ordinary humans, not trained in controlling their thoughts, especially their fears and prejudices and inner desires, havok breaks out as the sphere begins to make real their fears and phobias.

Ultimately, it appears the sphere realises that the minds of humanity are too limited or chaotic and departs...upwards.

Very similar to the 'Krell' and their mega machine.

What if....the so-called very enigmatic and mysterious 'Siberian couldrons' are in reality a variation of such a machine, left behind by a previous mega-high-tech Earth civilisation, who upon switching on their version of the machine, promptly 'deleted any trace of their existence, except the machine itself?

Weird subjects demand weird thinking...and it doesn't get much weirder than this!
---
Related topics

Replies
Views

Last post