Posts: 2412
Joined: Tue Jun 08, 2010 10:47 am
LOL, we are eating gmo corn now. Good old elites and monsanto. What a bunch of satan serving scum.
Live by the Terror, Die by the Terror.
---
---
I usually have nothing worth putting as my desktop background Mal.
But this now has pride of place.
http://ufomaniacs.blogspot.com/
http://tiny.cc/Rizzesearch
"The greatest things on earth are us,supposedly.
Why don't we act accordingly, with humanity" Rizze
---
---
Posts: 163
Joined: Thu Jun 13, 2013 8:52 pm
---
Posts: 1221
Joined: Sat Sep 19, 2009 1:55 am
Say WHAT.?!?!?!?!?!?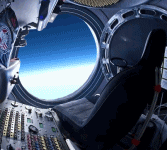 ---
---
Posts: 8832
Joined: Sun May 20, 2012 3:24 pm
UNREAL pic from William Mauge of a water spout in TampaBay right as it was about to come on shore!
Here a couple more taken yesterday of it...
---
---
---
Related topics

Replies
Views

Last post