---
Posts: 16587
Joined: Thu Jul 22, 2010 4:20 am
Location: ...between a rock and a hard place...
Opalserpent wrote:
.
.
...i'm a recovering vegetarian......
.
---
---
---
With only seconds to spare, a resourceful Chinese cop figured out how to rescue a suicidal woman dangling precariously from a ledge.
Authorities were called to the heart-pounding scene in Sanlitun in Beijing on Wednesday after a woman climbed to the top of a billboard and appeared to be prepared to jump,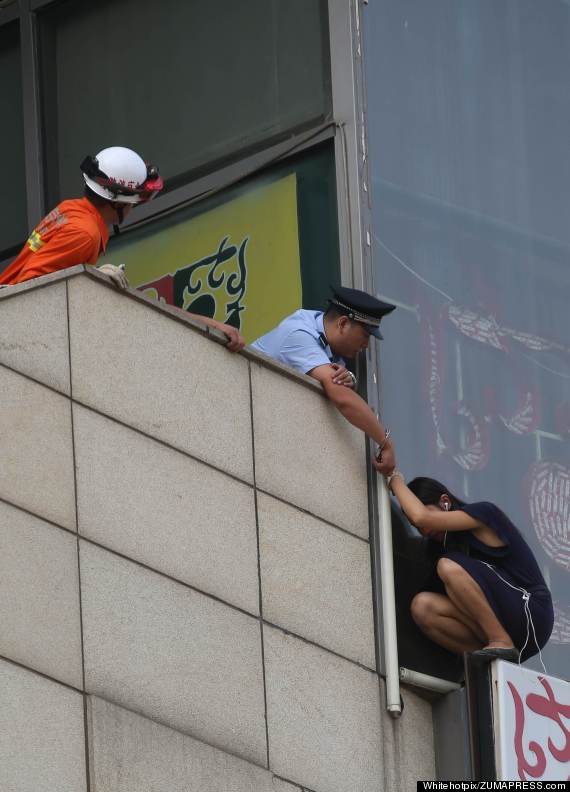 To help bring the woman to safety, the unidentified policeman handcuffed himself to her and used a rope to pull her up. Cops didn't reveal any details as to what led the woman to nearly take her life.
http://www.huffingtonpost.com/2013/08/1 ... 68876.html
Blame the rock she has her faults
---
Posts: 3344
Joined: Thu Oct 28, 2010 8:43 pm
Location: Dark side of the spoon
A screen capture from the new Grand Theft Auto 5. Notice anything?
"If you cannot find a good companion to walk with, walk alone, like an elephant roaming the jungle. It is better to be alone than to be with those who will hinder your progress."
~BUDDHA (DHAMMAPADA)~
---
Yep its all in the context. I see you didn't watch any GTA5 trailers.
This guy is a conspiracy nut,.. you know, like you.
SKEPTIC

- One who instinctively or habitually doubts, questions, disagrees with assertions or generally accepted conclusions.
And tries to prove these assertions/claims with scientific facts.
---
---
---
---
Related topics

Replies
Views

Last post