---
---
With only seconds to spare, a resourceful Chinese cop figured out how to rescue a suicidal woman dangling precariously from a ledge.
Authorities were called to the heart-pounding scene in Sanlitun in Beijing on Wednesday after a woman climbed to the top of a billboard and appeared to be prepared to jump,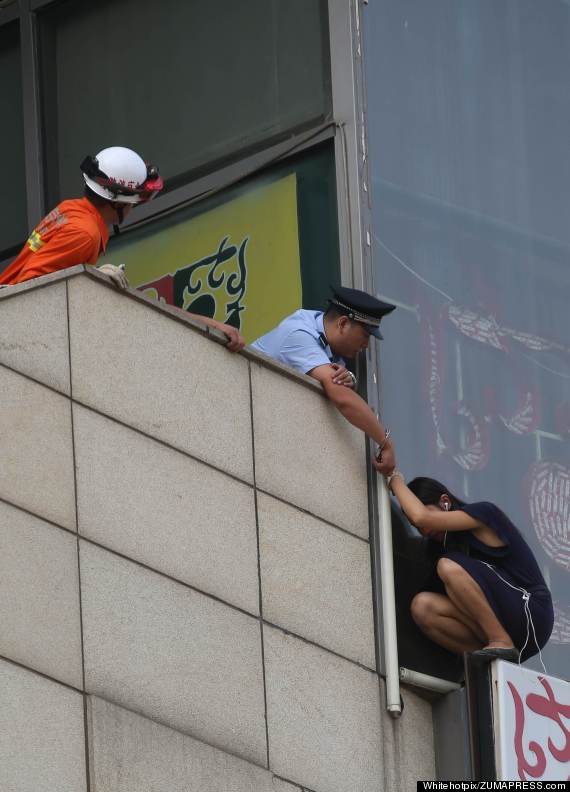 To help bring the woman to safety, the unidentified policeman handcuffed himself to her and used a rope to pull her up. Cops didn't reveal any details as to what led the woman to nearly take her life.
http://www.huffingtonpost.com/2013/08/1 ... 68876.html
---
Posts: 3624
Joined: Thu Oct 28, 2010 7:43 pm
Location: Avin a barbecue on Mercury
A screen capture from the new Grand Theft Auto 5. Notice anything?
We live a one directional life in an omnidirectional existence

---
Yep its all in the context. I see you didn't watch any GTA5 trailers.
This guy is a conspiracy nut,.. you know, like you.
SKEPTIC

- One who instinctively or habitually doubts, questions, disagrees with assertions or generally accepted conclusions.
And tries to prove these assertions/claims with scientific facts.
---
Phoenix rising wrote:A screen capture from the new Grand Theft Auto 5. Notice anything?
WOW !! fkn hellishly obvious
---
---
Ima see yer Templar and assassin yer CREED !!
---
---
Posts: 10687
Joined: Sun May 20, 2012 2:24 pm
A man wearing a Guy Fawkes mask arrives on a taxi during a protest against Hong Kong's Chief Executive Leung Chun-ying, as Leung attends a town hall meeting in Hong Kong's Kwun Tong August 18, 2013. This is the second meet-the-public session attended by Leung since he took office last year. Five people were detained by the police during rallies held by Leung's supporters and opponents outside the venue, according to local media.
---
Related topics

Replies
Views

Last post