ok i have to admit that i dont understand the "american culture" as you do cause i was born raised here where i live... and you seem to have severe problems with security/police forces over there... i am interested how this discussion develops, i may learn something...
---
Posts: 8795
Joined: Fri May 14, 2010 7:03 pm
Location: I'll Drive You Crazy and I'll Kill You All!
I can't watch stuff like this, but if it happens as described in the title, well then I hope the guy shot back.
________
________
---
Posts: 1055
Joined: Sat Sep 19, 2009 1:55 am
Vertigo wrote:ok i have to admit that i dont understand the "american culture" as you do cause i was born raised here where i live... and you seem to have severe problems with security/police forces over there... i am interested how this discussion develops, i may learn something...
Well friend.. your no different then anybody else, I included, to all the goofy and extremely nasty bullshit going on around the world without putting your personal views on it and without really seeing it from their point of view which is not easy at all...
Frankly.. I think that one really needs a score card and a crib note book* to follow all the players.. I think it might help a little..
Crib notes:
A cheat sheet or crib sheet is a concise set of notes used for quick reference. "Cheat sheet" may also be rendered "cheatsheet".
Cheat sheets are so named because they may be used by students without the instructor's knowledge to cheat on a test. However, at higher levels of education where rote memorization is not as important as in basic education, students may be permitted to consult their own notes during the exam (which is not considered cheating). The act of preparing a so-called cheat sheet is also an educational exercise, thus students are sometimes only allowed to use cheat sheets they have written themselves. In such usage, a cheat sheet is a physical piece of paper, often filled with equations and/or facts in compressed writing. Modern students often print cheat sheets in extremely small font, fitting an entire page of notes in the palm of their hands during the exam.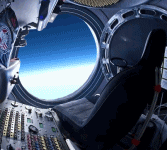 ---
---
---
A long time ago, In a galaxy far far away, around the time it was deemed I could legally drive a vehicle, a law was passed making it illegal to put Christmas lights on your vehicle. The reason was, some serial rapist was imitating State Troopers on a stretch of highway, pulling over young women around 2-3am, ordering them to step out of their vehicles, and then brutally assaulted/raped them.
Another law passed, stating that should a citizen feel threatened or uncomfortable pulling over where an officer indicates they pull over, they could continue to drive until they reached a populated location and or contacted law enforcement for verification (back in those days there weren't cell phones).
It is for this reason, as well as reasons of "excessive force" by legitimate law enforcement officers that citizens have these rights. In that video, from what I saw, the only mistake that man made was in turning his back and therefore indicating agreement to the Law Enforcers that he should be arrested. Had he put the dog in the car and questioned the law enforcement officers like a self-respecting individual should have, I would argue that may have been avoided. His arrest by the officers is what upset the beast enough to get it to jump out the vehicle. But I won't waste more time on "what ifs."
It could be shown that the man was somehow a criminal and was in fact turning himself in - so be it - but that was pretty cowardly any way you want to look at it. And dangerous. Those bullets don't stop at the dog and take a break when they hit the road - they go somewhere else too. It was irresponsible to say the least.
And if the man just made the mistake of surrounding his right to film the Law Enforcers, well then, his bad and dog paid for it (like the person I quoted above said).
In light of the interest, I would raise this thread by Mallog, which shows a Law Enforcement Officer challenging law makers, and asking if they are ordered to raid the home of a person who doesn't agree with a particular law, will the law-makers join the police in the raid or will they hide in their homes after passing the bill? Just an example of how irresponsible the system has become through lack of accountability.
iraq-vet-slams-legislators-over-ny-safe-act-my-right-trump-t84887.html
It's simple logic:
The more law-enforcers you shove in a society, the more crime will be created. Especially if law-enforcers are trained that if they ask the right questions in the right manner (intimidation), everyone's a criminal. That's circular logic because it creates criminals out of non-criminals using an Us/Them mentality. Psychological research into the mental need for in-groups and out-groups highlights this clearly.
Our nation is ranked #1 Police/Prison State on the planet. That should be saying something.
---
Posts: 3810
Joined: Sat Apr 04, 2009 5:01 pm
I hope that this site is not infiltrated by dis info agents, but one can not be sure that it isn't, if no one here can prove otherwise.
Lisakitty
Nulklear War...In Just Weeks.
eeeeeee
---
The arrest was for blasting music at a police investigation of armed robbery, not videotaping the police. His music was so loud, the officers couldn't hear the witnesses speak...and he was doing it specifically to be a nuisance. The arrest for obstruction was clean.

They still shouldn't have killed the dog.
---
Posts: 1055
Joined: Sat Sep 19, 2009 1:55 am
THIS cop should of been there:

Source unknown:

An Indiana police officer is in hot water after he allegedly handed his gun to a stranger because he didn't have it in him to put a badly injured young deer out of its misery.

The incident occurred Saturday in the front of Jerry Anderson's home in Richmond, according to the Indianapolis Star. Anderson said a young driver struck the deer during an accident on Chester Boulevard, leaving it severely injured. A crowd gathered at the scene, and the police officer, who was not named, responded.

Anderson said he went inside his home to get his own pistol to euthanize the deer, but was surprised to find someone else preparing to shoot the animal — with the police officer's gun.

"I went inside to get my gun, and when I came out, my wife told me that [the officer] said he couldn't do it," Anderson said. "She said he had tears in his eyes, and he handed his gun to a stranger — his loaded gun."

Anderson said one man on the scene said he had a gun permit in Ohio, but didn't have it in his possession.

"… And [the officer] gave his weapon to (the man) to shoot the deer," Anderson continued. "You should never hand your weapon to a person in a crowd."

Anderson said he was surprised the officer didn't disperse the crowd prior to the shooting. Police officials acknowledged that a deer was struck and later killed on Saturday, but did not provide any additional details.

Richmond Police Department Maj. Kevin Wampler said the incident is being investigated and that the unidentified officer would face disciplinary action if the allegations are true. The alleged act is not a criminal violation, Wampler said.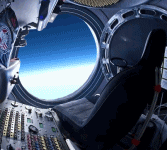 ---
I dont see any racism in the vid myself.
I do see a policeman who is trigger happy.

You will noticed the shooter tried to touch the dog, it jumped up and he shoot it.
The dog was not being aggressive nor was the owner.
Had they of released the owner he could of put the dog back in the car.
The owner gave himself up he was not gonna run.
You will also notice of the three policemen, only one draw his gun on the dog.
That man is a pussy.
When a rottweiler goes for you trust me you know about it.
It was sniffing about not attacking until approached by the policeman. even then it did not lunge at the copper.
The death of this dog is the result of one trigger happy copper.
I hope he is ashamed of himself.
"The third-rate mind is only happy when it is thinking with the majority.
The second-rate mind is only happy when it is thinking with the minority.
The first-rate mind is only happy when it is thinking."
A. A. Milne
---
Related topics

Replies
Views

Last post