.
PORTRAIT OF A METAL WORKER
from Eliu Cornielle
This short profile film on Nicholas DiChiara is the second of a series of three mini-documentaries that I took as a personal project. Nicholas is a talented metal artist from Philadelphia, from his small shop in Fishtown he makes beautiful custom made furniture, sculptures and stylish lighting fixtures designed and built with a modern industrial look.
Eliu Cornielle – Producer/ Director/ DP/ Post production.
Andrew Bilindabagabo – AC / Second camera
Special thanks to the Stillmotion crew for their story telling series and the inspiration to get out and shoot.
https://vimeo.com/74713408

The Book of Man
http://vimeo.com/album/2701770
The Book of Man Blog
(announcements) http://brianonley.wordpress.com/
---
I think I've seen his ads for work on Craigslist.

Here is some work from another metal artist, Kevin Caron. He has a lot of how-to videos and I stumbled on his youtube chanel while doing some research on what tig welder to buy. He really does nice work, although a lot of his outdoor sculpures are carbon steel but I think he's in Arizona so with zip humidity they should last. Check out his channel for welding, forming, etc. videos.


---
Nice post Evil, ima always wanted to do art wi welding n fabricating but on a one or two off , on a super massive scale. . .
No funds@skint.com with no chance of ever getting commissioned to do such. . .
At least ima know the skills ima have are wasted due to the lovely austerity that we all are so happy to be implyed into with the great luxuary of knowing "ima could do that" and so much more eh bahahaha
Out of all the billions of peeps out there the privilege of kowing decent folks like yerself here on DiscloseTV
brings the sense of reason into being here if you know what ima saying. . .
It only takes that one person to go missing for the world to become empty
---
Posts: 21106
Joined: Thu Jul 22, 2010 3:20 am
Location: Odin's Palace
.
.......art and fabrication...
.
if you don't like my opinions....please lower your standards
.
---
Posts: 8435
Joined: Sat May 30, 2009 6:37 am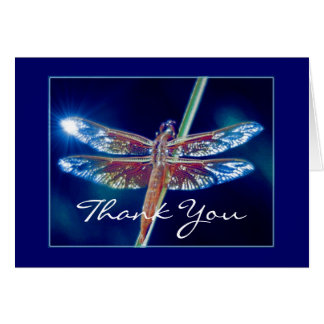 What a long strange trip it's been..............
---
Lucidlemondrop wrote:
.
Thanks Lucid for the Thx.
I posted this cause its a good vid and there are several of us here who work in metal every day.
So I guess this is a high-five to the fabricators & artists on the roll.
Cheers sweetie.

The Book of Man
http://vimeo.com/album/2701770
The Book of Man Blog
(announcements) http://brianonley.wordpress.com/
---
.
I just got an email from Eliu thanking me for comments to the vid.
I know, it aint much, but its still important.
Its what we do......its how we live.
Its nice to know someone else appreciates it.
Cheers and thumbs up to ALL fabricators. Iron, Lucid, Mal, you know the rest.

The Book of Man
http://vimeo.com/album/2701770
The Book of Man Blog
(announcements) http://brianonley.wordpress.com/
---
Related topics

Replies
Views

Last post