---
Posts: 589
Joined: Sun Feb 17, 2008 8:27 pm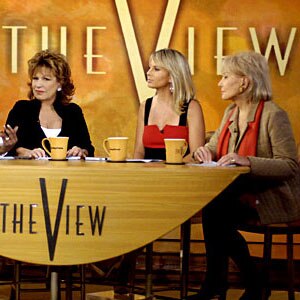 this site reminds me of the VIEW
bunch of winny byatches
spock wrote:And that's why I deleted Jones' thread begging for praise for 5,000 posts.
nice
---
Posts: 791
Joined: Fri Jul 17, 2009 12:19 am
don't you ever insult babawa walters..by comparing her to us
out..cya
---
Posts: 8435
Joined: Sat May 30, 2009 6:37 am
Damn, Hesop............I missed that many???
Probably because I rarely read anything he says for reasons already stated!
SaltyDawg, I see what you were doing now...........
Spock, you have got to be kidding! He started a thread to congratulate himself after all that shameless posting for the sake of his own little meaningless goal! That takes the cake.
Kurious, chances are you could have said it even better.
Wow, it takes all kinds, doesn't it???
Jonesy are you out there or have you retired now that you met your goal?
I thought I read a somewhere that DTV has a policy that once you hit 5000 you roll back to 0 so you can start all over~ Wouldn't that be the funniest thing?
adamflownemo, sound like something you would say. I don't think you have ever done anything but whine yourself since you got here. And you bet check your pants, I think you just had a little poo in your pants...........
What a long strange trip it's been..............
---
Posts: 589
Joined: Sun Feb 17, 2008 8:27 pm
i have a compliment 4you lucid
thank you for changing your pic
---
---
Related topics

Replies
Views

Last post