Posts: 554
Joined: Wed Oct 06, 2010 8:32 am
President Barack Obama on the Daily Show
In a time when voters are ready to punish democrats by voting them out of office, to show how much they dislike the President of Barack Obama. In a time when they are also ready to vote out any incumbents Republican and Democrats, to bring in new life into a political system which has left them broke and jobless. In steps President Barack Obama on the Daily Show to ask for support from the people he failed to support during the last two years of his presidency.
Source
President Barack Obama on the Daily Show
http://tunedin.blogs.time.com/2010/10/2 ... ws-can-do/
http://www.indecisionforever.com/2010/1 ... actuality/
---
Posts: 331
Joined: Sat Jul 04, 2009 1:09 am
Cannot view them in UK :/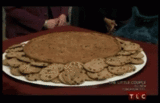 Happiness is subjective ;)
---
Posts: 554
Joined: Wed Oct 06, 2010 8:32 am
Damn i hate when they do that, dont get me wrong i hated it when channel 4 from england blocked the US citizens from watching Dispatches IRaqi Secret War Files, after all they were our war files.
---
I notice they didn't talk about the war we are in that the majority of Americans don't agree with. Or the promises of Obama to get us out of it. Or about how he has the lowest approval rating of any president in history, and how he lied about everything he would do.
"All that is necessary for the triumph of evil is that good men do nothing." ~Edmund Burke
---
Posts: 3921
Joined: Sat Apr 04, 2009 4:01 pm
just saw that on dutch tv LMAO.....let him wait.....
---
Posts: 384
Joined: Mon Jun 29, 2009 3:37 pm
yeah i was watching obama on the daily show calling bullshit at the end of almost every sentence.
Stewart's criticism was pretty watered down. it's obvious why Obama went on his show, but whether or not people bought it (again) remains to be seen.
---
Duuuude awesome link brah! Thanks!
---
Obama was the 1st President to miss the Army-Navy football game in 110 years. Anyone surprised?
white house spokesman said today that hussain will make sure to visit the big mosque in indonesia next month on his visit there...big fucking surprise that is eh
---
Related topics

Replies
Views

Last post