Press Secretary

discusses

UFOs

on White House lawn
This morning on C-SPAN, White House Press Secretary Gibbs fielded an unusual question about goverment transparency. The questioner wasn't concerned with CIA reports or white house visitor logs. The latest alleged cover-up? UFOs.

"My question might seem a little bit silly but it's very serious and I was wondering if you could take it very seriously." Ryan from Seattle said. "Let the American people know the truth about UFOs..."

With a hint of a smile Gibbs responded. "Well Ryan I take your question seriously, not simply because of the topic but also because if you're calling from Seattle and it's a little after 7 here... it's a little after 4 in the morning there." Gibbs paused. "Look... I have not been briefed on whether or not there are... the existence of UFOs, I haven't talked to the President about this topic."
---
Posts: 2004
Joined: Sun Jun 14, 2009 3:30 am
Whats new, another administration treating the whole subjest like a joke, did we really expect any different.
And what was that 4am comment, was he suggesting hes a drunk/nutbag because hes up at 4am talking about ufos.
You will get no disclosure from Obama.
I will respect your beliefs*, I will research your beliefs, but dont expect me to believe.
* disclaimer-user makes no commitment to live up to this claim
---
Posts: 71
Joined: Thu Jun 25, 2009 7:02 pm
I am soooo f**king sick of this shit.
" ...I haven't talked to the President about this topic"
In other words, this asswipe sockpuppet hasn't been told what to say. It's all about redirection and innuendo. I can't wait until the cat's outta the bag for a couple reasons.. 1. the obvious and 2. all these liars will be caught with their pants down and we'll be the ones who get the last laugh...
-S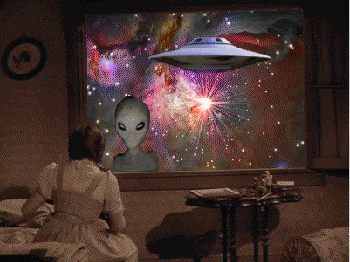 ---
Related topics

Replies
Views

Last post