Posts: 187
Joined: Wed Oct 05, 2011 1:39 pm
Princess Kate topless photos: Why illuminati did it was explained 2007 and 2001 by Matt Marriott.

October 2001 - Prince William refuses the Mark of the Beast. (1)
May 2007 - Prince William sentenced to death in public by Illuminati Supreme Court. Where? At the lawn of the White House. (2)
How iilluminati detonated "Princess Kate topless photos" bomb exposed first by Matt Marriott
Last Prophet exposes the role of illuminati psy-op Prince Harry in the "Kate Middleton topless photos" act.
The first major psy-op of IllumiNAtZI prince Harry was 2005: pretending to ´play´ Harry the Nazi (3).
The most important psy-op where Prince Harry participated before the illuminati staged the "Princess Kate topless photos" act
- was NOT his "deployment" in Afghanistan, where he immediately after "survived" a "taliban" attack.
- WAS in fact EXCLUSIVELY meant to PREPARE the "Princess Kate topless photos" act. It was the "Prince Harry ´naked´at Vegas Hotel" act, meant to suggest that the "Princess Kate" act was not targeted ONLY at Prince William.
THis is the kind of "friend" that William has as brother.
Prince Harry, like Caroline Kennedy, accepted the mark.
Prince William, like JFK Jr (4), refused the mark of the Beast.
Notes
(1)
http://refused-666.blogspot.com/2007/03 ... other.html
(2)
http://satanic-celebrations.blogspot.co ... photo.html
The Daily Telegraph has now deleted the referred 2007 article. But the illuminati did not manage to erase all traces: it was archived by webarchive.org February 2008:
http://web.archive.org/web/200802260534 ... een108.xml
(3) Harry the Nazi overall - the Sun 2005
http://4.bp.blogspot.com/_Vr8Xl0cbUZA/T ... BCover.jpg
(4)
http://www.google.com/webhp?hl=en&tab=w ... +the+beast
#1 result by angelic google
http://www.christianforums.com/t7361669/
http://illuminati-murders.blogspot.com/ ... story.html
---
Not sure what you babbling about, but surely the European members of this site have now figured out some good fap material.
Master Raphael wrote:what you call the law of attraction was missing a vital aspect to the theory that I call the law of repulsion ...it is clear I drove the two of you together...using my repulsion not attraction
---
Princess Kate wears a Wonder Bra?
When she takes it off you wonder where her tits went.
When Kate looks down her dress, the only bumps she sees are her knees.
No matter how you try, small boob jokes just aren't funny.
RIK
---
Posts: 416
Joined: Tue Jun 09, 2009 9:14 pm
Location: Gone Fishing!
Is there a link to said Titties?
Remember this day and prepare yourselves for it is a time of great revealing.
For when it arrives, mankind will finally know the truth about everything.
---
---
dlslith wrote:

Neversaydie wrote:Is there a link to said Titties?

Why? r u that desperate?
"The third-rate mind is only happy when it is thinking with the majority.
The second-rate mind is only happy when it is thinking with the minority.
The first-rate mind is only happy when it is thinking."
A. A. Milne
---
---
Richc wrote:Its a case of..

"Nothing to see here, nothing to see here... No really, theres absolutely nothing to see here.."

RIK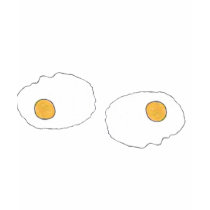 "The third-rate mind is only happy when it is thinking with the majority.
The second-rate mind is only happy when it is thinking with the minority.
The first-rate mind is only happy when it is thinking."
A. A. Milne
---
Posts: 187
Joined: Wed Oct 05, 2011 1:39 pm
---
---
Related topics

Replies
Views

Last post