Posts: 1231
Joined: Sat Sep 19, 2009 1:55 am
On Oct 22, 2013 Ishumblen posted a thread of "Are Most Mass Murderers Privileged White Men?"
Alright..... lets go the other way... would THIS be accurate on the "Black Manifesto"?
Blacks have the right to take pride in their race. Whites don't.
Blacks can never be racist. Whites are always racist, even if they don't try to be.
Blacks get to play the race card. Whites don't.
Blacks never have to feel guilty about being black. Whites are trained to feel guilty about being white.
Blacks have the right to make blacks only organizations like the Black Student Union and the Congressional Black Caucus. Whites don't.
Blacks have the right to never take responsibility for their own actions. Anything bad which happens to a black person can be blamed on racism or white people. Whites have to take responsibility and apologize for their actions.
Rich black people have a right to be rich. Rich white people don't.
Black people have the right to demonize white people. White people don't have the right to demonize black people.
Black people are excused when they are prejudiced against white people. White people are never excused for prejudice against black people.
Black people are a "protected class." White people are not.
Violent crimes by whites on blacks are "hate crimes." Violent crimes by blacks on whites are just "random" crimes.
Blacks have the right to affirmative action and minority set-asides. Whites have to earn their positions.
Blacks are "cool." Whites are "squares" and "rednecks."
Blacks have the right to say words like "nigger," which whites are never allowed to use. They have the right to incessantly repeat the word "nigger" in front of white people, to intimidate them and keep them in their place.
Blacks can make the most racially insensitive comments and, more often than not, no one blinks twice. They are allowed to insult others without repercussion.[1]
Blacks can spend their rent money on designer handbags and then complain about how they don't have the same economic opportunities as everyone else. And they get away with it.[2]
Black men are sexual supermen. White men are sexually inadequate. Black men have huge penises. White men have small, inadequate penises.
Blacks have "civil rights". Whites don't.
Blacks are in prison because of racism. Whites are in prison because they're criminals.
Black jury members have the right to acquit criminals, if they're black.
Blacks have the right to put a halt to any policy, statement, symbol, statistic, outcome, word or expression they find offensive. Whites have no such rights.
Blacks are morally superior to whites.
"[Blacks] enjoy cultural cache around the world as victors over oppression and the hard reality of what that looks like at this point in world history. The music that they enjoy, the clothes that they wear, their very mannerisms carry a certain amount of gravitas."[3]
Blacks can assign collective racial guilt to "you white folks." White people cannot do the reverse because that would be racist.
Blacks have "black culture." Whites are not allowed to have white culture.
African-American studies is a celebration of blackness and black culture. Whiteness studies is a demonization of white people and white culture.
White people need to undergo diversity/sensitivity training. Black people don't.
"... any generalization--favorable or unfavorable--about any minority that someone does not like is by definition "racist" and deserves to be suppressed--as long as it is said by a white person. Black diversity consultants, in contrast, can parade, without a shred of empirical evidence, the grossest racial and ethnic stereotypes with virtual impunity."[4]
It's racist to point out racism by blacks. It's never racist to point out racism by whites.
Whites have to walk on eggshells around blacks. Blacks don't give a shit what whites think.
Blacks have the right to riot and commit violent acts in response to perceived grievances. White people have to obey the law at all times.
Blacks have the right to never be portrayed as criminals or low-lifes in films or on TV. Bad guys on the screen must always be white.
Blacks have the right to never be ridiculed, mocked, belittled or laughed at. Whites have no such right.
Black criminals have the right to have their race censored in media reports.
Facts which cause blacks embarrassment or cast them in a bad light must be suppressed. Facts which cause whites embarrassment or cast them in a bad light are reported as is.
Blacks can silence and intimidate whites by calling them racist. Whites can't silence and intimidate blacks because that would be racist.
Forcing whitey to apologize shows black power and clout. Whites can never force blacks to apologize because that would constitute a lynching.
Whites are held to a system of 'sensitivity' requirements that do not apply to blacks.
"Whites are monitored, pestered, and punished for preposterous reasons--for a look, for an innocent word, for wearing a T-shirt, for expressing a plausible argument--but blacks can say almost anything with perfect impunity."[5]
"In discussions of race between black people and white people the conscious black person is always right; is always the ultimate authority on questions having to do with race and racism; must always be regarded as the 'injured party,' or the oppressed. . . . [Whites] cannot possibly be expected to be objective about questions of race."[6]
Blacks may work for explicitly racial goals but whites may not.
Blacks are permitted to notice race. Whites are not.
"It is quite acceptable for either party to explicitly go after the black, Hispanic, or even the Jewish vote. In fact both parties gain an indispensable moral authority by doing so. But it is absolutely verboten for either party, or any white candidate, to appeal to whites as a racial identity group. Racial identity is simply forbidden to whites in America and across the entire Western world. Black children today are hammered with the idea of racial identity and pride, yet racial pride in whites constitutes a grave evil. Say 'I'm white and I'm proud' and you are a National Socialist."[7]
A black person who punches a white person is a hero standing up to oppression. A white person who punches a black person is a racist.
It can be publicly admitted that blacks are superior to whites in certain pursuits (i.e. basketball). It can never be publicly admitted that whites are superior to blacks in other pursuits (i.e. winning Nobel prizes in science).
When blacks are overrepresented in a desirable field, it is due to their abilities. When whites are overrepresented in a desirable field, it is due to racism. When blacks are overrepresented in an undesirable field, it is due to racism. When whites are overrepresented in an undesirable field, it is their own fault.
Most African countries are made up almost entirely of black people, and have some of the world's highest birth rates. Most European countries consist of white people having to live alongside black people and other non-whites, and have some of the world's lowest birth rates.
http://en.metapedia.org/wiki/Black_privilege
Do you see this everyday somewhere in a white dominated society... is this what Jesse Jackson and Al Sharpton are pushing on the media every single time they get air time.?
Ill say it again.......... that you CAN NOT take race out of the equation...... its completely impossible.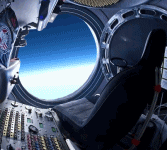 ---
---
Should we look at the results of genetic studies that indicate some races have higher iqs than others & neurological differences,or would that be considered 'racist'?
Should scientific studies not be mentioned? Perhaps not eh...
IRMENSUL13
---
---
---
Temps13 wrote:Yeah ffs why WHY
Oh well,this be a good place to offload this picture..Who is the biggest enemy..Zionists or Muslims? & why?
Or is it just Blacks we're talking about here,sorry Chaindrive : )

I think this thread is specific to the double standards that exist in the treatment of blacks in the US.
---
Can I be black? You can change your name and you can change the colour of your skin, hair style, clothing, voice, you can even change your gender. Why not race? Can I be a white black man? What makes a black person black? It's not the colour of their skin because brown blacks are black, but brown Asians are not black. If I was mixed race can I choose which "race" I want to associated with. So it must be more than colour. Culture then! I don't think so. Attitude! Now we are getting down to it. My attitudes are formed by observing the behaviour of any black people I come into contact with or see in the news, films, video's on the net. Any information I learn is use subconsciously to form my opinion of what a young black person is. All I see on the WWW is mostly bad and negative when it's displaying black peoples attitude to life in general and the people that they interact with. Thank god I can balance that negative attitude with real life interaction with the black community in general who I respect. But I do think young black men and women should take ownership of the image that pervades the general census of opinion they help to foster.
I notice our Smilies board has no black faces represented! Not a subliminal racist comment by our web designer is it.
Respect Maaan
I question everything. I don't believe anything I'm told or anything I see. Prove it, or fuck off. And that's not me I see in the mirror in the morning.
---
Sticky Fingaz 'whited up'..Al Jolson 'Blacked up'..I best not post accompanying picture (I could post the Sticky picture without offending anyone,but if I post a picture of Al I'd be 'a racist'..)..
I actually think Al had some great tunes,y'know? One of the all time greats..deserves his own dtv thread that man does.
No seriously,you can appear to change race,but we live in an age where one's ethnicity can be determined by the saliva in his mouth..a simple test.
So when now will someone will do a thread 'Underprivileged Black men vs....?'
It's getting old
Ps smilies are yellow-when we getting white ones
IRMENSUL13
---
Temps13 wrote:Ps smilies are yellow-when we getting white ones
When the black Jesus comes back
Shit this stuff grows tiresome
Inflation is when you pay fifteen dollars for the ten-dollar haircut you used to get for five dollars when you had hair
Sam Ewing
---
Posts: 16614
Joined: Thu Jul 22, 2010 4:20 am
Location: ...between a rock and a hard place...
.
...what's with all the shit-stirring racism, lately...?
.......have you nothing better to do..?
...................................
---
Related topics

Replies
Views

Last post