i was browsing the mars surface, when i came across two objects in Google earth. The first object was a face..that looks more like a face then the controversial face we have all seen. Then i noticed something in the closest Crater from the face, to me this is without a doubt a artificial alien structure exposed by the asteroid impact.

exposed structure 77° 4'36.74"N 164° 3'21.86"W

Face close craters structure 77°25'18.62"N 166°36'7.40"W

It seems to me that they have attempted to airbrush these out, Also close to the Face shown there is possibly two more faces in the same area both seem to be airbrushed one very obviously darkened out.
---
Posts: 9775
Joined: Sat May 14, 2011 9:00 pm
Location: Zin-Uru
Lurker
I will send the rover over to check it
Any way you could take a screen shot next time?
https://www.youtube.com/user/kinninigan
http://www.disclose.tv/user/kinninigan/
---
i took some screens, here there are. what do you think?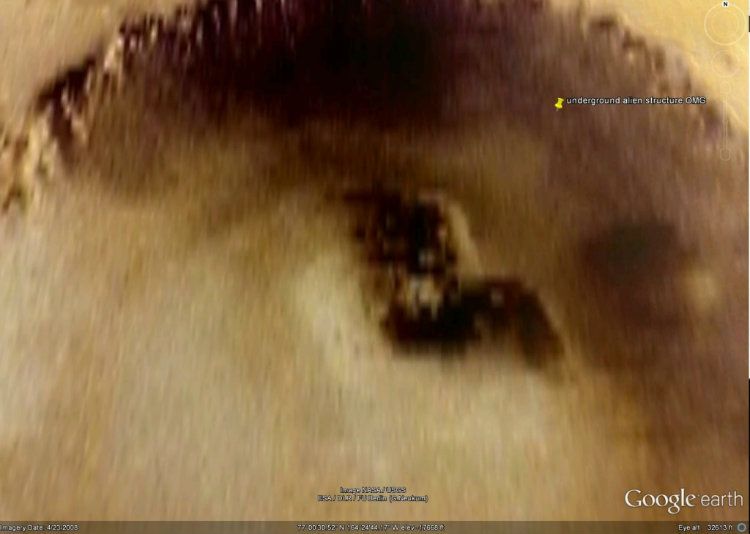 ---
I suppose that structure had to be built after that asteroid impact, To me you can see part of a track or framework with crossbeams and a cart or control station sitting on top of it? The cart/station looks like it may have a glass or shiny metal. Perhaps it was a junction point for travelers or supply's to be shipped into that underground structure. Whatever it is, it is massive and the tunnels measure 1400 feet wide going underground. I can think of no way for this to form naturally... its gotta be constructed.
---
Also Ive compared these images with 3 other spacecraft that captured images of the area that were obviously Photoshopped. One showed dunes and another showed a rocky cliff.
---
Posts: 496
Joined: Sat Sep 13, 2008 4:54 am
Location: East side Cydonia
Are we alone...No, Do our cousins still live on mars...not sure, maybe that's why the GOV spends billions to take pictures and sample rocks?
---
---
Alien or trees...right on mars theres aliens but no trees...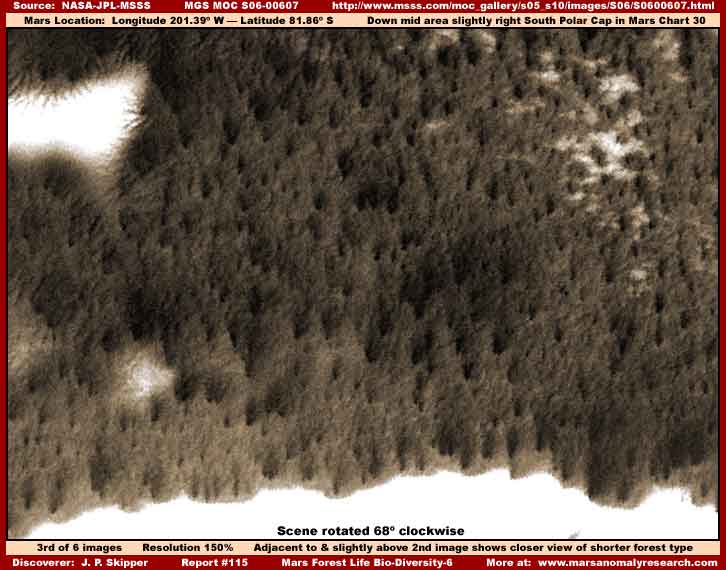 Please do not claim a proof of alien scrutures,all you have is a proof of a picture taken on mars...maybe.
---
Mind is a strange thing do u see, let's not waste it.
---
Proof you say?
You're joking, right?
Not off to a good start.
---
Related topics

Replies
Views

Last post