---
Posts: 246
Joined: Mon May 19, 2014 5:06 am
Location: Anywhere but reality
I like this one I found earlier today=)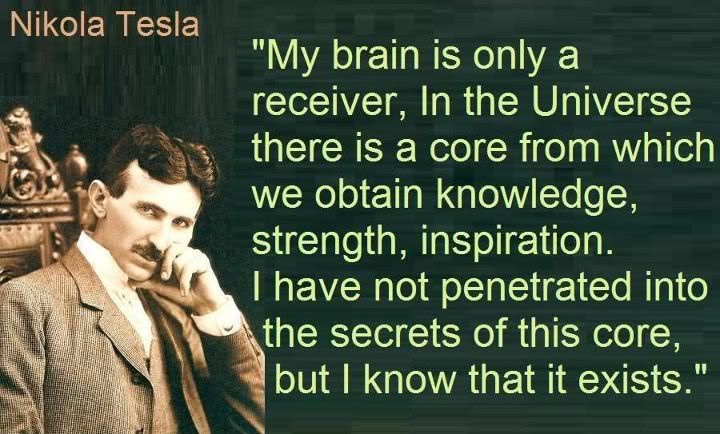 "Enlightenment is not imagining figures of light but making the darkness conscious." Carl Jung
---
Posts: 265
Joined: Sun May 04, 2014 5:08 am
Location: Somewhere Over The Rainbow
Excellent quote Compassion!!!
Great to see your post.
http://www.therealconspiracyforum.com/
---
Posts: 121
Joined: Wed Jul 08, 2009 11:27 pm
I do not think there is any thrill that can go through the human heart like that felt by the inventor as he sees some creation of the brain unfolding to success... Such emotions make a man forget food, sleep, friends, love, everything.
---
Related topics

Replies
Views

Last post