R.I.P big man
Sir Patrick Moore, astronomer and broadcaster, dies aged 89
---
Posts: 9806
Joined: Tue Jan 04, 2011 3:05 pm
Location: ON A GIF: HUNT
Cageyone23 wrote:R.I.P big man

Sir Patrick Moore, astronomer and broadcaster, dies aged 89
Thats sad bro. he was a real character....the way things are nowadays though, I hope I dont end up regretting giving my comissarations
---
Aww RIP
www.Vigusto.com - Premium E-liquid
"The Truth Cannot Be Told... It Must Be Realized"
---
Posts: 664
Joined: Mon Sep 21, 2009 9:37 am
Location: Earth...
A sad day indeed as one of astronomies finest goes to brighten the heavens a little more.

The Sky at Knight was the programme that first got me interested in Astronomy as a child.

R.I.P. Patrick Moore, you will be greatly missed.

.................................
---
A great British eccentric, his 'Sky at night' program captivated my mind as a child and I watched as he talked us through the landing on the Moon. Will be missed, RIP Patrick.
You are an immortal being, so stop freaking out about losing another body!
---
His books and tv show certainly responsible for interesting a lot of youngsters into Astronomy, myself included! So a great legacy indeed.
' I'm leaving because the weather is too good. I hate London when it's not raining'.
Groucho Marx
---
Posts: 3624
Joined: Thu Oct 28, 2010 7:43 pm
Location: Avin a barbecue on Mercury
He certainly was a character, RIP Sir Patrick
We live a one directional life in an omnidirectional existence

---
Posts: 1292
Joined: Sun Sep 16, 2012 12:21 pm
Location: "In life's litter tray......"


Sir Patrick Moore playing his own composition - "Penguin Parade" on the Xylophone!

Just had to post it for the big man, his late night show was really good, his love of astronomy came over so well, you watched 'Sky at Night' and couldn't help but enjoy it!

RIP big fella.

"Keep looking up."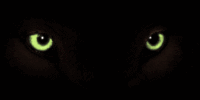 ---
Sir Patrick seemed like a lovely man ,RIP .
---
This is really sad news.
We all grew up with The Sky At Night in the UK.
The show ran for 55 years and both Russia and the US used Sir Patrick's work during the space race.
Nasa used his Moon maps to decide where the lander should go in 1969.
Patrick was a legend and in 55 years and well over 700 episodes he only ever missed 1 show.
Real dedication and a real character. I true British eccentric and gentleman.
RIP Sir Patrick. Sadly missed and i hope the Sky At Night continues as the young guys that have joined him on the show for years now are very good in their own right.
RIK
---
Related topics

Replies
Views

Last post