Posts: 1242
Joined: Sat Sep 19, 2009 1:55 am
Cambay411 wrote:Chaindrive, what do you think their agenda is?
Who......... the black panthers..?
There nothing more than to be use as cannon fodder.. for the elitist.. why drag all that shit in from other countries when you can arm the wrong people for it here for half the cost and just blame it on the blacks for no reason at all.. cause their the ones doing it... But the blacks are too freekin stupid NOT to see this right in front of their own eyes that theyre about to be used hard for the wrong reason by the wrong people... that shinny gold bling dangling in front of them is just too nice not to pass up.. where in fact will cause just as much damage if not more then homeland will.. BUT thats one reason homeland bought a shitload of ammo... just in case these black panthers finally get their head out of their ass and see whos really pulling the strings to make do their bidding...
The new version for the "bottomless pit" would be the tunnels in Arkansas and under the Denver airport among other places.. where theyll be safe from the growing war above.. and I wouldnt be a bit surprised that somehow that "Helter Skelter" and its meaning is on that painting at the Denver Airport.. Does anybody know the names of those weird murals at the denver airport by chance.?
Now instead of beatle music... like I said its the rap music with the "hidden" messages..
And the 144.000 that states in the bible will be THEE number of elitist that will be saved... People have been banging on this stupid book about Signs and Portents of the "end times in america" but nobody have cover this portion of it... "The war of all wars....... Helter Skelter"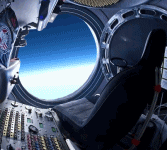 ---
Posts: 1242
Joined: Sat Sep 19, 2009 1:55 am
Apparently ET Williams (what ever happen to common sense) DID two videos on the black panthers.. but still like to see a new one after the zimmerman / martin case and how they are going to be used with help from Obama..
Malik Shabaaz is FAR more dangerous then any white zionist israel loving jew.... WOW...
First, a few intelligent words from Mr Williams:
A jaw dropping news story and thats Malik Shabaaz their talking to and on the megaphone..
Even Alex Jones cover the black panthers as well..
Never through that this subject would come up.. and I thought I was the only one (outside a few news items).. but ..... theyre still not calling it Helter Skelter tho... just a race war.... the term still stands as in the explanation from the real interview redone in that movie clip.
People talk about defending this country against all enemies foreign and domestic.. I really dont know just how domestic you can get it....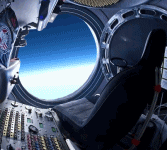 ---
Related topics

Replies
Views

Last post