Dont know if this has been posted before, but interesting indeed
---
Posts: 15454
Joined: Thu Jul 22, 2010 4:20 am
Location: going off the rails on the crazy train
.
.....now that you mention it, i don't think i remember seeing that......
.
IRONMAN........KING of ICONIA
...
...
...
---
IronDude signed....I wish certain members would get a (chat) room!!...
Can't a Superdude make'm one out six plates of steel and a a few bars...in a twist...




---
---
Posts: 422
Joined: Sat Sep 19, 2009 1:55 am
Keep digging... (well its too late now.. IF your lucky) because Im more than positive thats theres TONS of official footage just like that where somebody official did a ooopppsssie on live air like that.

And Ill give anybody 10$ if they can find THIS guy sense that day and if hes still anywhere on the map.. I bet you wont find him anywhere close to this country.. and I bet they stuck his ass in a research out-post somewhere in the arctic circle. Well. so much interviewing him cause hes nowhere to be found. IF hes still alive.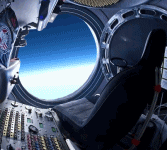 ---
The best evidence yet I believe......

shows the lack of any plane debris and the fact that there was a clean break right down the left side of the falling section........

Perfect
"The superior man, when resting in safety, does not forget that danger may come. When in a state of security he does not forget the possibility of ruin." Confucius (551 BC - 479 BC)
---
---
Its amazing on how hard it is to find anything blatant on this subject for there screw ups. But there is loads of other info out there that is like looking at mars pics and me saying its a fucking rock.... they have done a good job at throwing a lot of crap out there to mask the real info they couldnt find to wipe or where they screwed up......
---
---
---
Related topics

Replies
Views

Last post