Posts: 18534
Joined: Thu Jul 22, 2010 4:20 am
Location: underneath the circumstances
.
Published on Nov 11, 2013
How does an astronaut return to Earth from the International Space Station? What does it feel like to re-enter the atmosphere? How does the Soyuz capsule function? Watch and find out. This video is based on an actual lesson delivered to the ESA astronaut class of 2009 (also known as the #Shenanigans09) during their ESA Basic Training. It features interviews with astronauts who have flown on the Soyuz and dramatic footage of actual landings.
http://www.youtube.com/watch?v=wGHbzK0hgGM
.
.

Super-rich rush to buy 'Italian Job' style gold bars

Economic uncertainties trigger rush for 12.5kg gold bars, worth about £300,000 each

.
---
---
Posts: 6440
Joined: Sat May 14, 2011 10:00 pm
Location: Zin-Uru
The57ironman wrote:.

BEST SMILEY EVER!




Last bumped by The57ironman on Wed Nov 13, 2013 10:44 pm.
It was written in prophecy that a Gelfling would end Skeksis rule...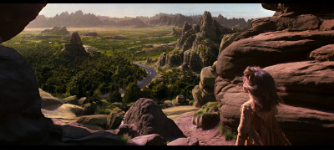 https://www.youtube.com/user/kinninigan
---
Related topics

Replies
Views

Last post