What do you consider real power to be?!

money?

weapons?

knowledge?

worshiping demons?

or none of the above??



think about that for a moment. What is real power?



Its pretty simple actually, and if you ever seen or heard of Conan, it was explained with the 'riddle of steel.' ~ Its quite simple actually, he riddle of steel is that steel is not strong, it is flesh that is strong. Human beings are power, and being able to control them brings true power.

One of the most deadly things on this planet is a human who is not afraid to die. Even in the art of war, they talk about 'on deadly ground.' which means when you have an enemy trapped, and he knows there is no way out, he is going to be a lot harder to kill, because he has nothing to lose.

So why am I bringing this up? Well its mostly about satanism. You see it everywhere in america today,and hell look around the forums here. there are tons of satanic references in these posters names, it just takes someone with some knowledge to spot them.

So what is it about satanism? Well first off, satanists are taught that they are 'elites' among humans, and this is the biggest lie to them, and nothing could be further from the truth. But it is what is needed to keep these poor fools bonded to their masters. And in turn these masters gain great power from being able to control these fools, with anything from drugs, sex or money. In turn they get something much greater, they get the service of another human being to do their bidding.

This is how all the sell-outs are bought and sold. giving up their power, with no knowledge about it. more then happy to think they are special and privileged when in fact they are just trained dogs.

when master says 'jump', they say how high. total obedience, and total mind fuck control. but yet they are brain washed to think they are the ones who are above the rest of us, lol.

now this also brings in Christianity and the wars on religion. Now I use to think that religion was a farce, to gain money and power, as the priests can usually command people to do their bidding, just as the satanic masters. And for sure it is abused by some, but if you think about how far satanism will go out of their way to mock jesus and Christianity, I think it shows pretty clear what the true power is of this realm, and its not satan. Of course he would like you to believe so.

and mind you the only protection from these satanic demons is jesus and god. satanists know this full well. they will try to summon their demons, (lessor keys of solomon) but it dont work on a believing and practicing christian. Sometime they have to find this out the hard way.

now I am not trying to convert anyone, I just wanted to point out for any of the lost souls here the direction you need to go to take back your own power, and how to free yourself from the chains that bind you.

be your own person and leader, dont fall into the trap of being someone elses minion. doing ungodly things that you will end up regretting in the long run. dont let these people destroy your love, your humanity, your creativity, or the love inside you. dont fall in that trap. But even if you do, no matter how deep you think you are, there is always a way back if you try. no matter how powerful these forces may seem, they can be beat, it just takes strength and will.

we are coming to and end of an age, and it is not shaping up to be a pretty conclusion. the only way we are going to make it out of this shit storm is by good people standing up and taking back their power. dont fall for these petty tricks, and dont help these manipulative scumbags who are just trying to rule over you. break free of that crap and help turn the tide back to our favor. I mean maybe you like eating shit and being molested, but I imagine at some point you will probably want it to stop.

the future only gets worse if we dont stand up to these people and confront them. stop being apathetic fools, wasting your lives away in the service of undeserving others. the time is now to take a stand and say no to the bull shit that is being rolled over all of us.

take from this what you will, dismiss it if you cant handle it, but know that the future just might rest on your shoulders and the decisions that you make. hell someone reading this could be the next champion of liberty for centuries to come, if only they would stop being a pawn for the bad guys.

we been tricked all our lives, made to think we are powerless, but truth of it is, is that we are power. Even the mighty NWO or Illumaniti is nothing without the souls who do their bidding. All these power structures could fall like a house of cards with no violence if people just stopped going along with these insane and inhumane plans.

take back your power, and use it for good. because evil will always be the losing side in the end.
If you help the Oppressors, eventually you and your family will be oppressed.
www.mind-wars.com
---
Posts: 1060
Joined: Mon Jun 21, 2010 1:51 pm
Location: Netherlands
Nice rant
---
Power is an subjective term.

Someone who has nothing would view someone with everything as having power.

Someone with money, but no knowledge, would view those in the know as having power.

Those with knowledge want more.

It is all in the minds of those who measure such things by its material relevance to our reality.
---
Posts: 9838
Joined: Tue Jan 04, 2011 3:05 pm
Location: ON A GIF: HUNT
Real power???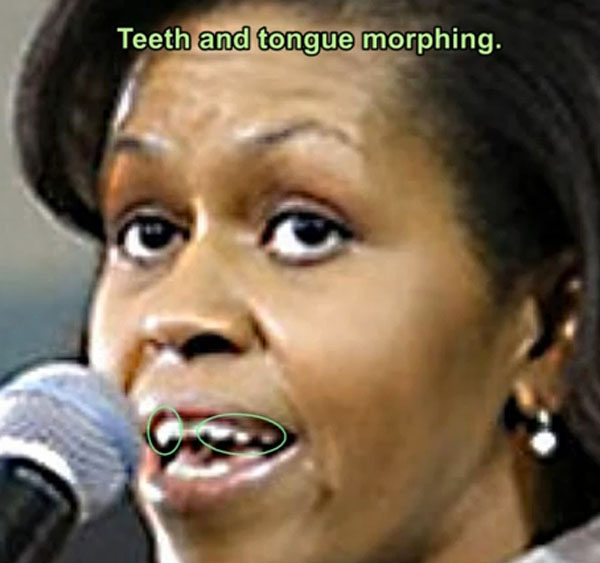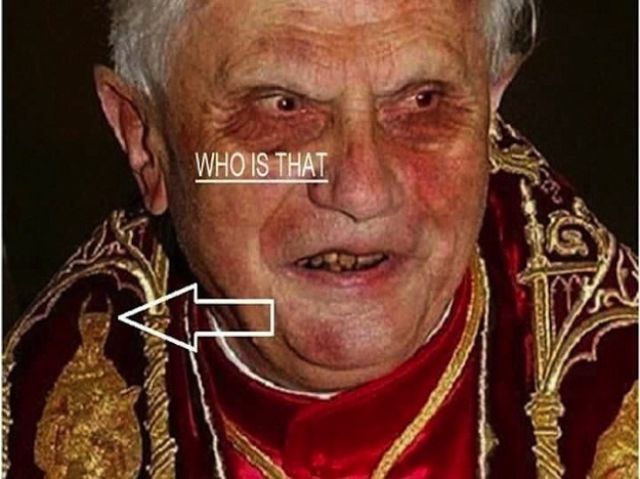 And the list goes on
---
I saw the exact same effect on the BBC news the other night. It looked like the reporter had blood in his mouth and some fu.ked up teeth. If I wasn't so stoned, I would have been bothered to reach for the Remote and recorded it.
---
Posts: 9838
Joined: Tue Jan 04, 2011 3:05 pm
Location: ON A GIF: HUNT
Tuor10 wrote: some fu.ked up teeth.
Reptillian...?.
---
The greatest power... worshiping the devil...fck where's my mirror...
The greatest power....the wrath of the just....!
The greatest power... inner strengt...!
The greatest power... being fearless!
Personally you lost me at... Jesus....for the rest.
---
Posts: 611
Joined: Sun Jun 05, 2011 4:54 am
very true post ,the power is not to be afraid of them and stand with the armor of GOD
---
---
Related topics

Replies
Views

Last post