Yes people do evil things in the world, even animals can maciliously hurt one of their fellows in the rush of things. But I'm going to seriously call people out that there is no such thing as the Devil. People have it so confused that it is no wonder why everything that one is brought up into is a consciousness fakeness, not reality. So when people try to worship the demonic they are not impressing any being in space, or any being in hell.

If I would tie the occult to demon worship because it is said in the OT that the Lord is a jealous God, why would a being want to indulge in the occult? And if this being wanted us to indulge in the occult a Christian would automatically say it is the Devil of hell that is influencing him or her from a subconscious level.
---
Good point, i feel the whole 'the devil made me do it' thing a cop out for not taking responsibility for your actions, however i do believe that evil exists in the world, is this the devil, well from my point of view no, 'the devil' is just a name we give this force if you will, this negative energy.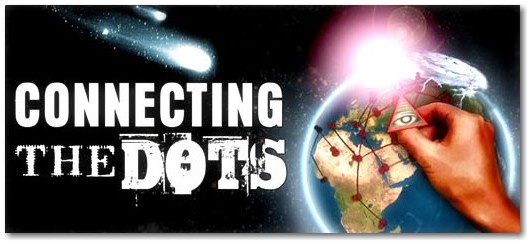 ---
Posts: 4
Joined: Wed Feb 16, 2011 9:11 am
I am Anti Christ,
but i don't think i am evil
---
---
I honestly believe that sometimes things are so bad here it's hard to see that some god loves us and want us to be happy. The things some people go through in life are not fair and not at all right, and when everybody tells you to pray and search for god and you try and try and try and nothing happens and your ignored and times get harder your perspective on things start to change as well as your connection to this divine being who is suppose to love you and bring you out of your hard times. What did the kids in africa, asia, south america do to deserve not to be feed and be surrounded by violence on a daily baisis, nothing at all. We were all born into circumstances and situations that we cannot control and we are forced to deal with, So i honestly ask if there is a god where is he when suffering happens every min, of every hour of every day, if i can see it sitting in my living room or on my computer, how come he has done nothing to make thing's better for the people who just want a chance to live. The average person has to much to worry about in life then the nwo,the illuminati, the nephilim bloodline the alien and ufo encounters, it's not that people are not awake it's more of the fact that people are suffering just trying to survive to even want to pay attention to anything else, it's hard for everyone one now and things are getting worse, so i ask where is our creator???
---
---
kingdraco wrote:no one is safe from evil,even the one's deemed "EVIL"
Right you are.
The OP has an interesting tactic, simply refuse to believe and it doesn't exist, for you. This is a very deep subject concerning "our" lives here right now.
There is, I think, space where this works. I mean to say that we can and do shape our social realities. "You attract what your vibes emit."
However, there seems to be a harder reality, where what is, is, at least at our level of awareness.
Turning a blind eye to the destructive nature of nature, is not wise, it seems to me.
Antiwar.com
---
Posts: 5464
Joined: Mon Jan 24, 2011 5:03 pm
Location: བདེ་འབྱུང
@OP
Then youre just refusing to believe in Good....
Enough of intrinsecalities for now!
Just think about it...its quite simple:
No Dark,no Light...
No Negative,no Positive therefore no motion...
What you call "evil" is just another vain human designation on its attempt in projecting the design of subordination over Universe/Nature's mechanics...
Useless per se
...
As this human need to be feedbacking it's insecurities only generates more frustration and insecurity inside an flawed neverending vicious circle!!!
Of course that you are completely free to carry on your understanding about universe's...
"The Heaven's Lights are fed by the energy generated inside the furnaces of Hell; I AM One Conductive Wire! "
---
Posts: 2703
Joined: Mon Feb 22, 2010 4:23 am
Refuse to Believe In Evil
How can you
refuse
to believe in something you see each and every day?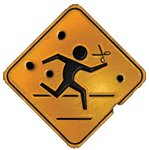 Disclosing bullshitters since 1969.
---
Posts: 10206
Joined: Wed Apr 22, 2009 3:08 am
same thing from me as usual.
there is no 'good' or 'bad'
no 'wrong' or 'right'
it's all simply the perspective of each individual.
i am responsible for my own words,act and deeds
---
Related topics

Replies
Views

Last post