---
Posts: 2788
Joined: Thu Oct 28, 2010 7:39 pm
Location: Oceanic 815
That's quite a stretch, but it does look like that. but then again I could stare at something long enough and choose what it is.

BTW are you also user "Toxic32"...?
---
---
Posts: 412
Joined: Wed Dec 09, 2009 3:17 pm
Planet of Cats

"Get your stinking paws off me, you damn dirt cat!"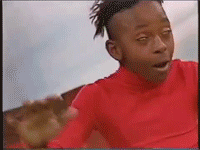 ---
Posts: 472
Joined: Sat Nov 06, 2010 12:07 am
I thought i read some were one day that they took a new picture and the face wasnt there, so it must of been the light, or some crap like that. (i dont believe this btw)
and then people said they either edited the picture so we couldnt see it, or actully blew the thing up.
does any one have a big telescope in space(or can you see it from earth with one) so we could actully see if its still there.
Interesting this face though, i was like wow when i first saw the picture and some one said it was a sphinx.
it was years ago, but im shure the book was the stargate conspiracy, i mabe wrong, if read to many weird books
"There was madness in any direction, at any hour. You could strike sparks anywhere. There was a fantastic universal sense that whatever we were doing was right, that we were winning"
---
spock wrote:I used to have this video years ago. I believe this is from early 1990s. Was I great presentation in its entirety.

As hard as I've tried, I will never understand his hyperdimensonal physics stuff.
Its simple Spock,
Basically when and object like a planet gets so large in size it starts to extend into higher dimensions, we cant see these other dimensions but we can see the effects of them.
That is why saturn has the octagon clouds at the poles. The planets poles actually extends into more dimensions and the physics is different so we actually see octagon clouds travelling at high speeds and making the turns because of the altered physics.
I still have this video on VHS too!
Talked about in this clip at 4 minutes and 10 seconds
---
---
Hoagland used to be an interesting guy, the face research and all that. These days he talks through an entire c2c segment without saying anything of substance. I met him twice about 12 years ago and the difference is striking.

I remember that recent rambling lecture where he claimed hyperdimensional physics predicted Obama would be elected president - seriously, that actually happened. Of course he didn't announce it until after the fact. He also claimed it proves the "science" of astrology. The more I hear, it sounds like he's just hunting for research money. Which is fine I guess...
---
Related topics

Replies
Views

Last post