Posts: 10697
Joined: Sun May 20, 2012 2:24 pm
Longtime journalist Helen Thomas dead at 92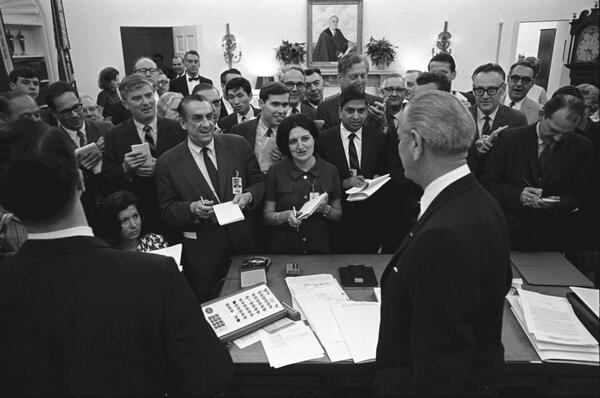 (CNN) -- Longtime White House journalist Helen Thomas has died at age 92, sources told CNN Saturday.
Thomas covered 10 presidents over nearly half a century, and became a legend in the industry.
She was a fixture at White House news conferences -- sitting front and center late in her career -- where she frequently exasperated government spokesmen with her pointed questions.
---
Posts: 20364
Joined: Thu Jul 22, 2010 3:20 am
Location: ....at the Shady Rest Hotel
.
.......ya' had to love that ol' broad...she didn't seem to have been.. ''initiated''...
.
...intolerance will not be tolerated...
.
---
Didnt they fire her for speaking up against Is rael? Then they called her a crazy old anti semite or something.
---
Related topics

Replies
Views

Last post