Posts: 2364
Joined: Tue Jul 28, 2009 12:43 pm
epicfailure wrote:

electrobadgr wrote:Amen brother jones, like i said to jet earlier, it isn't wise to put all our eggs in one basket. Many thought Obama was going to save the world, look how that has transpired.

yes that is why Lazy Internet folks should get off their asses and do something..

Also posting what you did and using it as a catalyst is about as smart as you saying don't put all your eggs in one basket, because that is what you did here and exactly what you tried to paint him as for pushing the "Free-Mason" perspective on him....

FYI, I don't put all my eggs in one basket, I do more work on the outside of DTV's walls than the average Joe, and I live in the real world, so I know who and who isn't "EVIL" as watching their consistency levels.....

so Far Ron hasn't skipped a beat since I have seen him in the 80's, he is still out there saying the same things, and guess what? no one listens, corruption still happens, and I wonder why..... it's because people don't listen, or pay attention....

much easier to fly by something speculative I guess right?
I would have to state that at no point have i made any definitive claims, i simply posted a video for discussion, just to remind you i will post everything i have said on this issue with added emphasis just so you actually understand. I agree that there has been nothing that Ron Paul has said that i haven't agreed with. I hope he is as honest as he seems to be but given the nature of politics and politicains it should come as tno surprise when any politicain fails to live up to expectations. Would you prefer it if noone ever questioned Ron Pauls loyalties? should be just accept the rhetoric of any politican as being representative of their true beliefs and agenda? You haven't actually made a concerted effort to prove he is not a freemason or debunk any part of the video, and i am sorry but the argument that the blatant masonic handshake is just a bit of handshake based flair is pretty weak in and of itself.
If true

this is very dissapointing, to think i have sang this mans praises yet

he may be

part of the same system of control that has dominated american politics since the nations inception. Very sad
I hope your right man, i was cautious not to take the videos approach of calling hima new world order puppet,

it does [color=#BF0000]seem

inescapable[/color] that he is part of a secret society (namely freemasonry),

whilst that does not implicitly make him a bad person, i do believe it means we can't trust him

, as someone who has a lot of respect for the man it saddens me to say this.
i could go on but i really can't be arsed, you are being unessecarily defensive, you even said yourself, it wouldn't change your opinion of him if he was a freemason, so either prove he isn't or continue to support him in spite of this revelation, either way nothing really changes. You claim to be proactive, why don't you call Ron Pauls office, record the conversation, ask if he is a freemason and post the results in the form of a nice digestable youtube video to quash this 'myth'?
"People assume that time is a strict progression of cause to effect, but *actually* from a non-linear, non-subjective viewpoint - it's more like a big ball of wibbly wobbly. time-y wimey... stuff." - The Doctor
---
lowsix wrote:jones, you silly bastard.

You rock, we all know it.
now go have a great day sir.

√
Silly bastard ? That's it, now i'm really mad and don't want to talk to you ever again.


Anyway, what a day, back from the paint job, turns out the paint i was using is really shit, so had to get better stuff, the old codger has an awkward colour of fencing, anyway got there in the end, still some work to do tommorrow. I'm happy. What now ? Oh yeah i'm going to nip out and buy this PC microscope, yeah i can do my own experiments and then upload the images for you. I spoke about this in another topic last night but got zero interest, i thought my plans were kinda cool and could really help bring us some truths.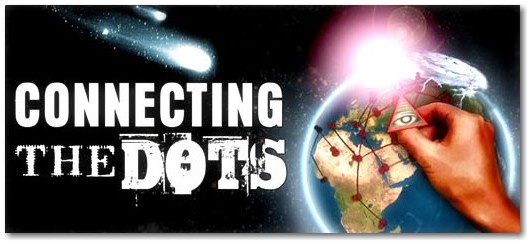 ---
'What is this higher level you are quite certain about and have experience with that is intimately connected to Freemasonry? What is your experience with them? What level is my local 33rd degree barber? What degree is above the 33rd in the Scottish Rite? What about Knights Templar of the York Rite? Do they graduate on into the Order of the Illuminati? Does the Illuminati require one to be a member of any Freemasonic group? Which group outward claiming Illuminati is actually so? Which Roscicrucian Order is the correct one? Which ones follow who? There are so many of these groups and you are certain...so spill it.'
All ego mate (all of the above) and THAT is why so many Freemasons like yourself in my opinion and people in general are a complete piece of cake to manipulate.
The reason i don't actually state why i believe what i believe and why i believe it is 100% accurate is that i don't have the time anymore to justify it all. Really, i say it like it is in the hope that those that are out there, and they know who they are, see it and take some realisations from it.
'Is this an insult at my intelligence level?'
Certainly not, i was merely stating my opinion and i find it very revealling you made this remark in all honesty, again in my opinion this is coming from the threatened ego.
Does it even matter if i threaten your intelligence level with a remark ? I find that funny. I don't see anyone being smarter than the next, it's just that some people have more pieces of the puzzle than others.
And i standy by my remarks as being truthful.
'what is happening is that the people at the highest levels of these groups interact and likely form other off-shoot secret societal network/s that infuse with other secret orders from around the world, this is the 'new world order' crew. In turn they strategise how best to maintain their status within the world, which means more for them less for you and they care not how best to accomplish this. I also believe at the higher levels the real manipulation of the human race is energetic and this is known about and this forms the basis of everything that they do.'
It's about much more than money folks.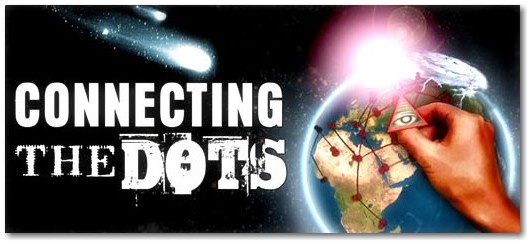 ---
Posts: 7138
Joined: Sat May 14, 2011 10:00 pm
Location: Zin-Uru
The gayest thing about freemasons is they wear stone masons uniforms but these guys couldn't rebuild the Temple of Solomen out of legos if they tried.

They also say "fools" cannot join, but I say only a "fool" would take an oath to die, there is no secret in the universe worth your life.

I also think alot of masons are "homosocial", and enjoy being around other men playing dress up and acting out pathetic rituals.

https://www.youtube.com/user/kinninigan
http://www.disclose.tv/user/kinninigan/
---
kinninigan wrote:The gayest thing about freemasons is they wear stone masons uniforms but these guys couldn't rebuild the Temple of Solomen out of legos if they tried.

They also say "fools" cannot join, but I say only a "fool" would take an oath to die, there is no secret in the universe worth your life.

I also think alot of masons are "homosocial", and enjoy being around other men playing dress up and acting out pathetic rituals.
Ha, good stuff mate. I agree BUT those at the highest levels will be very smart and calculating and i can guarnatee you they do none of this stuff. Basically the freemasonic network and others are resource management bases if you will for the real controllers, who have their lackies minging with the low levels order members. It's all information, the control of it, who knows what, who is doing what, is it a threat etc. I mean basically a homeless man is not going to be accepted into the masons now is he ? No.. not got the status, all that crap, just about everyone who is a mason and believes in their little club is being lauhged at from the higher levels of power. I'm sure being a mason beings many benefits, or so they have been fooled into believing... financial and otherwise, but ask yourself, what would you offer people if you wanted to control them and keep and eye on them etc ?
It's got to be good right or you'll just look for these same things elsewhere. I can say some of it is spiritual reward but in all the wrong places. Secret socities, secret oaths, fancy dress, what ? Madness...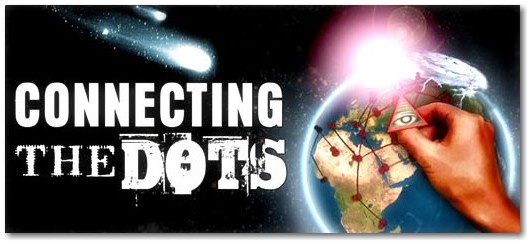 ---
---
Posts: 633
Joined: Mon Jan 26, 2009 8:11 pm
threatened ego? Lmao. It was a question of your intent that only you would know the answer to. And obviously nothing you said had any ego behind it.
lol
We all believe as we wish. What others choose to do under their proclaimed belief doesn't apply to all.
das Kind mit dem Bade ausschütten
It is only part of path. One ray of many. I could carry on about your rebuttal...but as you say....I just don't have the time to for it.
I've yet to let myself get too irked in here and don't intend to. Flatter yourself if you wish.
[youtube]tfrv1qr0ay0&[/youtube]
The CCCP image placed in the video holds no message from me...i had no part in compiling the video.
"There is more than just one answer to these questions pointing me in a crooked line. The less I seek my source for some definite...the closer I am to fine!"~Indigo girls
---
---
Posts: 633
Joined: Mon Jan 26, 2009 8:11 pm
I believe that most people that come on here and say they are a freemason everything is not evil, well you maybe a freemason but i am confident you are a very low level member of the secret society network and

know nothing
Now you very well have yourself an by posting most instead of all...but no I don't think I missed the point there at all. Is is an easy transition to what you are insinuating there but I asked you instead to see if you'd have the balls to just outright say it instead of dancing around it.
Yet you back track and tell me no it isn't meant as an insult toward me? Well I guess you can use the term most as an and exclude me? If not, what then? A matter of fact in your mind?
You're still clearly operating out of ego
What a cop out of a statement. So are you. And the point being?
I completely understand you point about Ron Paul being controlled opposition. Not one time did I rebutt that. It very well may not matter in the least who's who among politicians. Still won't change that I am voting on principal regardless how it turns out.
I also get your point we need to work together and change ourselves as a society and stop expecting politicians to be the savior. No need to for me to rebutt something I agree with.
I'm sure the real deal goes down at the freemasonic meetings and the likes.
What is the "real deal"? I can get into any F.A. & M. lodge in the U.S. and possibly in the U.K. and elsewhere as long as I can pass the signs that I am a mason. I guess these high ranking masons you speak of never attend lodge and if they do...they don't discuss their dastardly agenda in the lodge? Well no that can't be so because you're sure the "real deal" goes down at the the freemasonic meetings. And being that there is no blue lodge above the 3rd degree...there is no high level hocus pocus going on in the lodge that all 3rd degree master masons would not be a witness too regardless of social status. So if a "high ranking" freemason attends a bilderberg conference and discusses some "new world order" agenda...it has to do with that person and not freemasonry nor the fact that he is a freemason and in this instance would not be done in a masonic lodge unless they held a lodge at the builderberg conference. But in that instance....there would be no need to specifically open a lodge just for that as it would exclude people who were not Freemasons but there to listen to the plans. One can be of any other order and still not get into a Masonic Lodge without being a Mason unless there is some group Masonic misconduct being carried out against masonic law. But that is entirely possible. There has been illegal lodge conduct before such as the P2 lodge in Italy.
Then there is this gem...
I think you are missing the point sentient, again this is why lower level Masons are a piece of cake to manipulate. You're still clearly operating out of ego... and if anyone should be rolling their eyes around here it should be me.
Clarify your point that you seem to think I missed then. And then you continue the sentence....which seems to insinuate without directly saying it....that I am easily manipulated and possible that you can do so. lmao again. It is obvious you think I am a low level mason...whatever that means.
Low Six made a statement on some thread that I am now coming to agreement with.
How much paint were you exposed to recently? Maybe your eyes are rolling around faster than Marty Feldman's eyes in a fast forwarded closing credit scene of the Benny Hill Girls. Maybe the combination of the two have led to delusional state.
Saying this in joking fun. I don't take any of it seriously and hope you don't either.
"There is more than just one answer to these questions pointing me in a crooked line. The less I seek my source for some definite...the closer I am to fine!"~Indigo girls
---
Yawn... yet more ego.
I'm right, you're wrong, i'm right, you're wrong, say it, you're wrong i'm right. I mean what ? What is going on ? Well it's the ego again, clearly. Again my points are not really digested as i'd hoped. What regularly seems to occur with alot of my posts when apparently sensible members feel the need to reply is a form of mockery and childishness and the whole teaming up thing ensues.lol. People seem to feel safe in the ego make fun mode for some reason rather than be genuinely gracious and courteous with comments and not to misconstrue what i may have meant. Just because you think i mean something does not mean i think like that or meant that. Almost always the negativity people generate is them, not me. Alot of people expose themselves this way and like i say this forms the basis for the manipulation and how easy it is. Basically the manipulators don't have to do anything other than sit and wait and listen and respond accordingly, usually people give them all the ammunition they need and they are more than happy to do so, why ? EGO.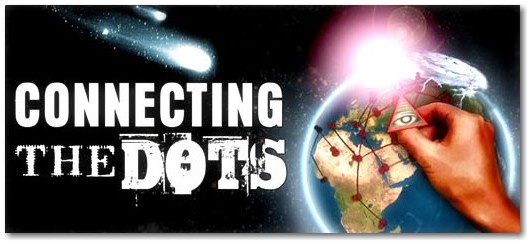 ---
Related topics

Replies
Views

Last post