Posts: 654
Joined: Mon Jan 26, 2009 7:11 pm
Doc,

Not sure what is up here. You really don't seem yourself or at least not the doc jones i usually read and who post great info in the field of health.

When someone misunderstands what I meant to say, I have no problem trying to rephrase and explanation if they want. You did ask for your post to be taken seriously somewhere in the thread. All I did at first was to ask you some questions for further explanation. You said you didn't have time and still haven't addressed them. That is fine if you do not wish to do so. If you don't want to explain what you meant...then don't. I'm not gonna continue on with it. I like you whether you believe it or not. If you post something in the health field I haven't read before and find interesting, I repost to facebook and talk to friends about it. Those things you cover is one of the areas I started out researching from the get go.

One thing I realized a long time ago is that when talking/debating etc...it is on the speaker as well as the listener. It is upon the listener/reader to understand but is also upon the speaker/writer to be able to explain themselves.

I won't engage you in this debate any further since it seems to going nowhere anyway. I guess my points came across wrong as well and that is on me. Sorry you didn't find the joke amusing. I am no comic I guess. Still, some have cracked jokes here at me as well, Megame comes to mind. I laughed and continued on. I don't go around attacking people on here and calling people names and such. But think of me how you wish.

I disagreed with you in this thread...bi whoop. I asked about your intent. I asked for info to back up your claims. All I got was things about ego. I respect you enough that if you wish I refrain from commenting on your posts, I will.

I don't always agree with Low Six either. I don't always agree with 99socks. But they are two of many people that have posted things I find very interesting and at times enter into the debate....even if I may not be as knowledgeable on the topic they are speaking on. I am not an expert on anything, and although I consider myself very well read, I have my hand in so many different topics of interest...that I don't have time to become an expert on any particular item and still have a life to speak of.

Again, if you wish I refrain from commenting on your posts, jokingly or otherwise, I will. I wish you nothing but the best doc and I mean that. Take care and hope your gardening turns out great.
"There is more than just one answer to these questions pointing me in a crooked line. The less I seek my source for some definite...the closer I am to fine!"~Indigo girls
---
No worries Sentient, but it is me mate. The one and only.
'I respect you enough that if you wish I refrain from commenting on your posts, I will.'
PLEASE, don't do that.
You've read me the wrong way in all this, and it looks like i to you too...
mate i'm not mad, angry or any of those things, i am always (although it may not appear this way) honoured and humbled to communicate with whomever replies to my comments on disclose. I'm always finding out new things and learning from people even if they think i am not. I know some useful stuff that i feel people should listen and take note of but i am not one of those 'know it all types' and never will be thank god. Hell ..would i be a 'conspiracy general' member on an open minded forum such as this if i believed i knew everything ?.. The real reason i have stuck around so long is that quite the opposite is true right ?
Smilie overuse, who cares ?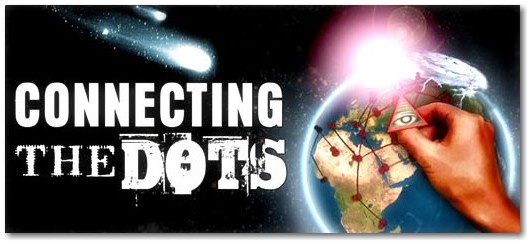 ---
I think of Freemasonry as another form of the Chamber of Commerce but with silly outfits and no women. It is used like Religion is used by politicians, for networking.
---
Related topics

Replies
Views

Last post