On the 25th anniversary of the historic flight of the Soviet space shuttle Buran, Russia's Roscosmos space agency has formed a working group to prepare "within weeks" a roadmap for the revival of the Energia super-heavy booster rocket.

The group led by Oleg Ostapenko, the new head of Roscosmos Federal Space Agency, is set to draw up proposals on the design of a super-heavy launch vehicle capable of delivering up to 100 tonnes of payload to the baseline orbit, former Soviet minister of general machine building, Oleg Baklanov, said on Friday.

"You have assumed the responsibility and dared to head the group, which is supposed to find an answer to the question how we can regain the position we demonstrated to the world with the launch of a 100-tonne spacecraft [Buran in 1988] within a few weeks," the ex-minister told Ostapenko at the event dedicated to the 25th anniversary of the flight of the Buran shuttle spacecraft.

The new carrier rocket Angara is set to become the base for the ambitious project that could bring Russia back to its heyday of space exploration. It could be launched from the Vostochny Cosmodrome which is now being constructed in Russia's Far East, and will replace Kazakhstan's Baikonur as Russia's main launchpad.
---
Posts: 1297
Joined: Sun Sep 16, 2012 12:21 pm
Location: "In life's litter tray......"
Super heavy rockets with big payloads - payloads of what?
Why does Russia
really
believe it needs rockets that can carry 100 ton payloads into low orbit around the Earth?
Where do they believe these payloads will go - the Space Station?
What if the cargo hold is full of weapons instead?
I'll keep an eye on this story until they release more information.
interesting.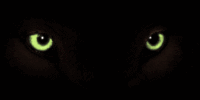 ---
I guess that pacifies the masses that at least humans are being better prepared to move off the planet, but if you believe some of the lore we have floating around the web, we have a secret space agency that has developed forms of propulsion that are far superior to thrust.

So - if that's the case - what's the point, just a massive amount of money into a publicity stunt for us sheep?
Around conservatives I sound like a liberal, and around liberals I sound like a conservative.
---
Related topics

Replies
Views

Last post