---
fragments of 2012DA14. i'd bet the farm on it. there will probably be more. gotta love sciences absolute certainty that there was ZERO chance of any impacts. fools.
"Then i came to the conclusion school was getting in the way of my education."

- Danny Sugerman
---
Asteroids are sneaky little suckers. This one wasn't even detected.

You may be right E6722maj.

However scientists are not sure if as like many asteroids that pass our little planet it is has a twin. Which is more common than we think. It is extremely hard for them to be certain whether it has a twin until it or they pass by.

Like normal it is raining here so I will once again miss the opportunity to get out the telescope to see what I can see.
---
Posts: 7522
Joined: Sun May 20, 2012 3:24 pm
Published on Feb 14, 2013
Video courtesy: 00:01 - 00:20 Youtube user RedOrion1
Reportedly at least one piece of the fallen object caused damage on the ground in Chelyabinsk. According to preliminary reports, it crashed into a wall near a zinc factory, disrupting the city's Internet and mobile service. Witnesses said the explosion was so loud that it seemed like an earthquake and thunder had struck at the same time, and that there were huge trails of smoke across the sky. MORE INFO & PHOTOS:
http://on.rt.com/qn2v57
-----------------------------------------------------------------------------------------------------Published on Feb 14, 2013
People in the Urals in Russia have seen burning objects raining down from the sky after a meteorite exploded above the Earth. Eyewitnesses reported several blasts rocking the region and long trails of smoke in the air. MORE INFO + PHOTOS:
http://on.rt.com/qn2v57
---
there where unusual earthquakes in eastern russia reported i wonder if that where some meteor debris which hit earth...
edt: i wanted to add some fragments of a comment i rad relating the famous doomsday last year, this whole earthquake uptick an meteors reminded me of it...
this is the article source:
http://endgametime.wordpress.com/instan ... evolution/
it was a big comment postet by "john doe"
here a few quotes:
The gist of the vision was that the expected date (12/21/2012) would come and go without incidence, leaving those who were looking for it, scratching their heads. But it would then come after a brief interval and there would be great destruction…
At one point she said she saw streaks in the sky. I ask her what she meant by streaks and she responded "Just streaks." I asked her, "Do you mean meteors?" She then said in a surprised tone, "Yes, Meteors!"
"What then, I asked, caused it?" She said that there was a naturally occurring phenomenon that somehow distorted space and that we had passed through it. By virtue of some force (gravitational I assumed) it put pressure on the planet and caused the earthquakes, floods, volcanic activity and that even the meteors were in some way caused by it.
---
Posts: 7522
Joined: Sun May 20, 2012 3:24 pm
---
---
I noticed the explosion came way after what seem to be the area in the sky showing a large split trail. It looked odd to me a single streak across the sky which split onto two then seemed to come back together and continue on. It looked quiet low down, to low for the time delay in my opinion?
I question everything. I don't believe anything I'm told or anything I see. Prove it, or fuck off. And that's not me I see in the mirror in the morning.
---
Posts: 1806
Joined: Wed Dec 17, 2008 2:21 pm
Flipper wrote:Anyone else feeling a little concerned about the next few days?

Thanks for posting the vids Hubble and Will.
Why? What would ever give you that idea? I mean it's not like we've had movies predicting smaller fragments preceding the larger one, even if the larger one isn't going to hit.
It's not like the scientists/mouthpieces like Neil Tyson and Phil Plait don't know everything and can actually be wrong about reality and have their elitist prick bullshit shoved back up their asses.
Not at all.
Five Finger Death Punch
"I'd rather you hate me, for everything I am
than ever love me, for something that I'm not
."
Lowsix wrote:Seriously dude..you're trash.
Always have been.
---
Just caught the early morning news (UK) and it's reporting 400 people injured in these Meteorite explosions.
It also mentioned that 'near miss' asteroid 2012 DA14, will skim past earth by some 28,000 miles.
I know we have lots of space experts here on DTV, and could they tell me if these meteorites collide with the asteroid, it will still skim past us, and not be knocked off course into the earth?
Thanks.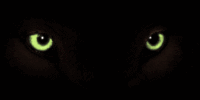 ---
Related topics

Replies
Views

Last post