An analysis of an 18,000-year-old fossil, described as the remains of a diminutive humanlike creature, proves that genuine cave-dwelling "hobbits" once flourished in southeast Asia, according to a US anthropologist who conducted X-ray studies of a skull.

Karen Baab, an anthropologist at Stony Brook University in Long Island, New York, said her evidence is the most compelling to date bolstering the existence of a tiny early human ancestor who stood no more than 3 feet 2 inches (1 metre) tall.

They're the closest cousins in the evolutionary tree of life resembling fictional hobbits of Lord of the Rings yore. She posits the creature represents a new species in humanity's chain of evolution and is not a group of modern humans who were merely small.

"These hobbits – hominids - appear to have survived when modern humans were all over the Earth at this time," Baab said, referring to the evolutionary dating that places the population on the planet at the same time as taller, stronger - and apparently smarter - modern humans.

Modern humans are known as Homo sapiens. The tiny ancestor, she said, has been dubbed Homo floresiensis, or "man of Flores", after the Indonesian island where they were discovered in 2003.

Baab said the creature would have had a striking appearance, notable for its tiny head, a condition known medically as microcephaly.

Using 3-D modelling techniques, Baab and colleague Kieran McNulty of the University of Minnesota compared the cranial features to those of a simulated fossil human to determine how they differed.

McNulty calls advances in knowledge about Homo floresiensis some of the most exciting in the last 50 years.

But as alluring as the notion of real-life hobbits seems, it is also steeped in controversy and persists as one of the hottest debates in science. Scientists with countervailing opinions say Baab and her colleague have gotten it all wrong.

Robert Eckhardt, an evolutionary biologist at Penn State University, has conducted studies on the same fossil, which was found in a cave with six to 12 other tiny individuals. He has concluded the fossils are not only modern humans, they are very similar to a population of short Indonesians who live in that area now.

He says the tiny skull probably means the person was sick and was microcephalic for a medical reason. "We are working very hard to find out what it was," Eckhardt said.

"When you search the developmental genetic literature there are about 400 conditions that have microcephaly as a symptom," he said, "so we are tracking down which one it is, and it won't be easy."

Baab is undaunted by naysayers of her hobbit theory. "The shape of the skull does not look like modern humans," she said "It looks humanlike. Other people here at Stony Brook have looked at the arms and legs and say they don't look like modern humans at all."

guardian.co.uk
---
I watched a documentary about this a while ago i think it was called the human hobbit, was quite intresting i remember they showed that it wasnt a result of a disease or anything, there brain is arranged different to ours aswell larger reasoning areas and such so its estimated that they were about as smart as we are.
Kill em all and let god sort them out!

Atheism is a non-prohet organisation.
---
---
Yeah it makes you wonder about alot of things steeped in mythology..Dragons and such...could they all the based on fact and that somewhere along the lines like so much stuff it has been kept from us,who knows.Before the new year the worlds largest collection of dinosaur fossils was discovered in China...read here...
http://www.guardian.co.uk/science/2008/ ... ssil-bones
As for dragons well at the end of the post it says...Old calcium-rich "flying dragon" bones continue to be ground up and used in traditional village remedies for muscle cramps and other minor ailments.
On a personal note are'nt dinosaurs really cool,and where are they in the bible,i'd thought something like that would have been important enough for "god" to let us know all about it
If i had a time machine i think i would go back to then to see them in all their glory..WOW.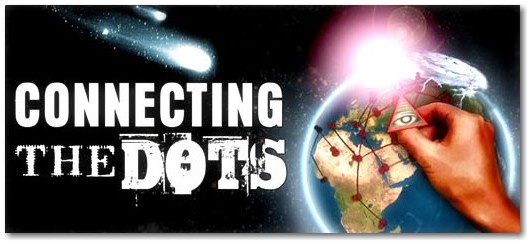 ---
---
towelie wrote:At the rate things are goin give em a few generations, and well all be off to jurassic park
Yeah m8 id be very suprised if THEY have'nt already tried,at least with the mammoth,i think they got a good genetic sample from a frozen specimen a few years back
....i mean with t-rex and such you'd need more than just bone to recreate them in some way today right.
Well anyways i would be totally against such actions...and like Jeff Goldblums character Dr Malcom says:"Dinosaurs had their shot and life selected them for extinction".....and thats the way it should stay...a time machine to see them YES
....genetic engineering to bring them back...NO
oh yes and DEATH TO THE NEW WORLD ORDERrrrrrrr
Update-turns out...The DNA of long-extinct species can also be preserved—in bones or bodies found in dry caves or inside ice, for example.
I did not know that..
Last edited by
Drjones
on Fri Jan 09, 2009 11:30 am, edited 1 time in total.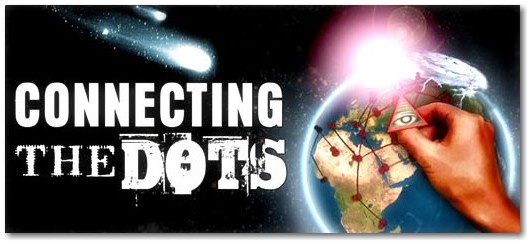 ---
slushpup wrote:I read the article and found it interesting, I guess anything is possible. It is a known fact that most legends are based on some sort of facts. As for the other comments made, it won't be long until they make a Mammoth, There is a new baby found in the best condition yet. They feel they may be able to sequence the DNA with this specimen.
We all like to think we know everything there is to know then along comes something to blow that out of the water... Live and learn
Yeah that's the one m8..the baby mammoth...i saw that..that's the one that stuck in my mind...awesome discovery but we should'nt be trying to bring these poor creatures back.
This is the baby mammoth in question..
http://news.nationalgeographic.com/news ... cture.html
And the article states at the end.......
Emerging DNA technologies have already allowed some scientists to consider resurrecting the mammoth.
Another good read...really should be another topic for discussion but what the......
http://news.nationalgeographic.com/news ... ction.html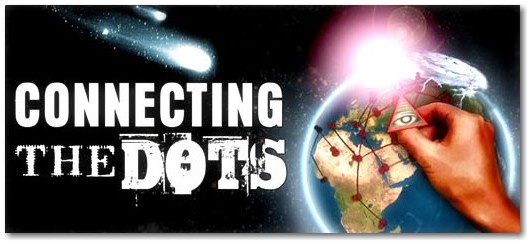 ---
---
Related topics

Replies
Views

Last post