Let's all hope it's not going to blow.
CHEYENNE, Wyo. – Yellowstone National Park was jostled by a host of small earthquakes for a third straight day Monday, and scientists watched closely to see whether the more than 250 tremors were a sign of something bigger to come. Swarms of small earthquakes happen frequently in Yellowstone, but it's very unusual for so many earthquakes to happen over several days, said Robert Smith, a professor of geophysics at the University of Utah.
"They're certainly not normal," Smith said. "We haven't had earthquakes in this energy or extent in many years."
Smith directs the Yellowstone Seismic Network, which operates seismic stations around the park. He said the quakes have ranged in strength from barely detectable to one of magnitude 3.8 that happened Saturday. A magnitude 4 quake is capable of producing moderate damage.
"This is an active volcanic and tectonic area, and these are the kinds of things we have to pay attention to," Smith said. "We might be seeing something precursory.
"Could it develop into a bigger fault or something related to hydrothermal activity? We don't know. That's what we're there to do, to monitor it for public safety."
The strongest of dozens of tremors Monday was a magnitude 3.3 quake shortly after noon. All the quakes were centered beneath the northwest end of Yellowstone Lake. A park ranger based at the north end of the lake reported feeling nine quakes over a 24-hour period over the weekend, according to park spokeswoman Stacy Vallie. No damage was reported.
"There doesn't seem to be anything to be alarmed about," Vallie said.
Smith said it's difficult to say what might be causing the tremors. He pointed out that Yellowstone is the caldera of a volcano that last erupted 70,000 years ago.
He said Yellowstone remains very geologically active — and its famous geysers and hot springs are a reminder that a pool of magma still exists five to 10 miles underground.
"That's just the surface manifestation of the enormous amount of heat that's being released through the system," he said.
Yellowstone has had significant earthquakes as well as minor ones in recent decades. In 1959, a magnitude 7.5 quake near Hebgen Lake just west of the park triggered a landslide that killed 28 people.
http://news.yahoo.com/s/ap/20081230/ap_ ... one_quakes
________________________________________________________________________________
-= PREDESTINATION: Itz hard to be ze good guy when you turn into a fucking gun =-
---
---
________________________________________________________________________________
-= PREDESTINATION: Itz hard to be ze good guy when you turn into a fucking gun =-
---
---
djinn wrote:It's overdue its normal eruption-cycle. And if it erupts we are all dead.
Yeah it is a super volcano...we've all seen the documentaries about it...this is just one of the things that the planet is overdue...asteroid impact is another.I'm almost certain THAT WILL happen within my lifetime anyways,like one that will take out a city...not a global killer mind you,chances are that it would strike water and that would be real bad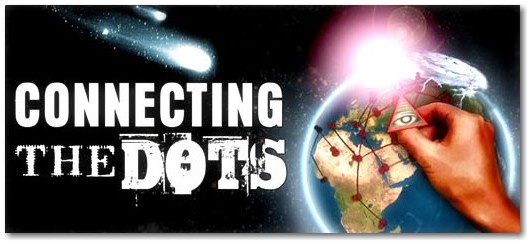 ---
---
At 11:32 this morning a 3.5 magnitude earthquake was reported 38 miles east southeast of West Yellowstone, Mont., in Yellowstone National Park — the latest in a swarm of earthquakes that has hit the area in the past week. The 3.5 tremor was followed this afternoon by a 3.2 magnitude quake at 12:40 and a 3.0 at 1:15. The swarm of tremors is the largest series of back-to-back quakes to hit the area in years, according to scientists. Today's quakes came on the heels of a series of tremors on New Year's Day, including a 3.0 at 6:30 p.m. and a 3.1 at 6:21 p.m. "The December 2008 earthquake sequence is the most intense in this area for some years," said the Yellowstone Volcano Observatory. "No damage has been reported within Yellowstone National park, nor would any be expected from earthquakes of this size." According to the observatory, Yellowstone seismicity increased significantly in December because of what it described as an "energetic earthquake swarm" that began on Dec. 26.

The swarm is occurring beneath the northern part of Yellowstone Lake in Yellowstone National Park. The largest of the quakes, according to the observatory, was a magnitude 3.9 at 10:15 p.m. on Dec. 27. The observatory was created as a partnership of the U.S. Geological Survey, Yellowstone National Park and the University of Utah. It was created to monitor long-term volcanic and earthquake activity in the Yellowstone National Park region. The Yellowstone Plateau, which comprises the Yellowstone National Park, is one of the largest super-volcanoes in the world and has gone through three volcanic cycles spanning two million years that included some of the world's largest know eruptions.

Through 5 p.m. Dec. 31, the swarm had included 12 events of magnitude 3.0 to 3.9 and approximately 20 of 2.5 to 2.9, with a total of 400 quakes large enough to be located. The observatory said similar swarms have occurred in the past without triggering steam explosions or volcanic activity. However, the observatory said there is some potential for explosions and that earthquakes may continue and increase in intensity. The observatory said the National Park Service in Yellowstone is being fully informed of the ongoing seismic activity by the University of Utah and the U.S. Geological Survey. The Wyoming Office of Homeland Security is reviewing Earthquake Response Plans and also monitoring the seismic activity that has been felt by Park Service employees and guests at the park. Yellowstone is the site of the largest and most diverse collection of natural thermal features in the world.

Supervolcanoes so cool but very scary.
Kill em all and let god sort them out!

Atheism is a non-prohet organisation.
---
Geologist Christopher C. Sanders on January 1, 2009.
"I am advising all State officials around Yellowstone National Park for a potential State of Emergency. In the last week over 252 earthquakes have been observed by the USGS. We have a 3D view on the movement of magma rising underground. We have all of the pre warning signs of a major eruption from a super volcano. - I want everyone to leave Yellowstone National Park and for 200 miles around the volcano caldera."
http://www.worldwidewaterplan.com/yellowstone.htm
________________________________________________________________________________
-= PREDESTINATION: Itz hard to be ze good guy when you turn into a fucking gun =-
---
Here is a passage on the Yellowstone supervolcano from "A Short History of Nearly Everything" by Bill Bryson. He interviews a Yellowstone geologist, Paul Doss.
"Don't know. Nobody knows. Volcanoes are strange things. We really don't understand them at all. Vesuvius, in Italy, was active for three hundred years until an eruption in 1944 and then it just stopped. It's been silent ever since. Some volcanologists think that it is recharging in a big way, which is a little worrying because two million people live on or around it. But nobody knows."
"And how much warning would you get if Yellowstone was going to go?"
He shrugged. "Nobody was around the last time it blew, so nobody knows what the warning signs are. Probably you would have swarms of earthquakes and some surface uplift and possibly some changes in the patterns of behavior of the geysers and steam vents, but nobody really knows."
"So it could just blow without warning?"
He nodded thoughtfully. The trouble, he explained, is that nearly all the things that would constitute warning signs already exist in some measure at Yellowstone. "Earthquakes are generally a precursor of volcanic eruptions, but the park already has lots of earthquakes-1,260 of them last year. Most of them are too small to be felt, but they are earthquakes nonetheless."
http://www.usnews.com/blogs/capital-com ... pdate.html
________________________________________________________________________________
-= PREDESTINATION: Itz hard to be ze good guy when you turn into a fucking gun =-
---
A Spurt of Quake Activity Raises Fears in Yellowstone
We who live along Montana's Yellowstone River are downstream from a simmering caldera, a geologic hot spot that has become especially active recently. Indeed, Yellowstone National Park contains the floor of a gigantic volcanic cauldron, one that rises and sinks with the forces that lie beneath — hence the picturesque geysers and steam holes. But a wave of recent earthquake activity is raising fears that have their origins 642,000 years ago, when a Yellowstone "supervolcano" exploded so violently that it created the caldera itself. Today, such an explosion — 1,000 times more powerful than the explosion of Mount St. Helens in 1980 — would not only cover most of the U.S. with ash but also throw so much dust into the atmosphere that the world's climate could change.
FULL ARTICLE HERE:
http://www.time.com/time/health/article ... ml?cnn=yes
________________________________________________________________________________
-= PREDESTINATION: Itz hard to be ze good guy when you turn into a fucking gun =-
---
Related topics

Replies
Views

Last post