Why Is the FDA Saying It's OK to Eat Seafood 10,000 Times Over the Safe Limit for Dangerous Carcinogens?
http://www.alternet.org/food/153475/why ... arcinogens
Ever since the largest offshore oil spill in history spewed into the Gulf of Mexico last year, independent public health experts have questioned the U.S. Food and Drug Administration's efforts to effectively protect Americans from consuming contaminated seafood.
Now a recent study by two of the most tenacious non-government scientists reveals that FDA Gulf seafood "safe levels" allowed 100 to 10,000 times more carcinogenic polycyclic aromatic hydrocarbons (PAHs) in seafood than what is safe.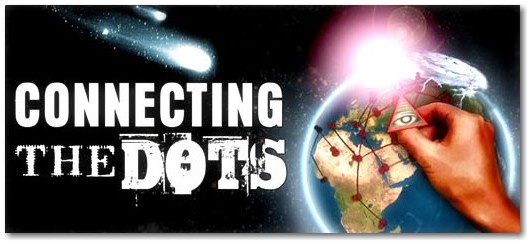 ---
The FDA have merely raised the levels of what is deemed safe.
Corrupt corporate bastards, the lot of them.
---
Ya think it's deliberate Jones .......................................
Highly Toxic Mercury Present in Processed Foods, Yet FDA Does Nothing
Anthony Gucciardi
Activist Post
Why has the FDA ignored the fact that mercury, an element that is highly toxic in all forms, was found in a large number of brand-name processed foods?

Specifically, the mercury content was found to be contained in high-fructose corn syrup, which also reportedly contains genetically modified ingredients.

Instead of addressing this major public health concern, the FDA is focusing their time on crushing beneficial supplements through ridiculous NDI regulations that threaten the entire infrastructure of the nutraceuticals industry.

Researchers from two U.S. studies reported that about half of tested samples of high-fructose corn syrup contained mercury. Mercury was also found in nearly a third of 55 popular brand-name food and beverage products which listed high-fructose corn syrup as the first-or-second-highest labeled ingredient.

Following the report, organizations like the Institute for Agriculture and Trade Policy called on the FDA for immediate action:

'Mercury is toxic in all its forms. Given how much high-fructose corn syrup is consumed by children, it could be a significant additional source of mercury never before considered. We are calling for immediate changes by industry and the [U.S. Food and Drug Administration] to help stop this avoidable mercury contamination of the food supply,"'the Institute for Agriculture and Trade Policy's Dr. David Wallinga, a co-author of both studies, said in a prepared statement.
http://www.activistpost.com/2011/12/hig ... nt-in.html
---
Related topics

Replies
Views

Last post