Search found 3860 matches
Mad Max looks quite good!
Very sorry to hear this, all my best wishes to you Slith.

t'es un bon mec, l'oublie pas.
IS is marching to Mount Shingal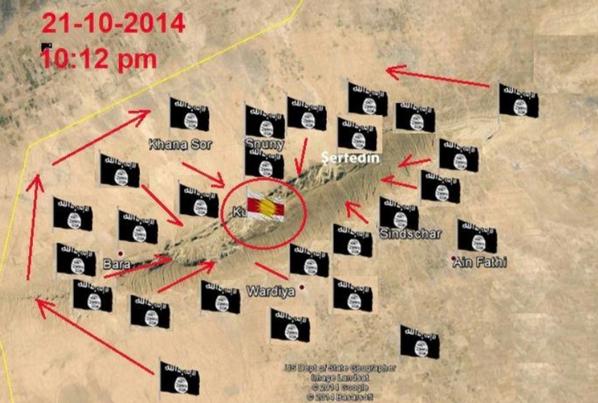 thousands of Yezidis trapped right now..IS comming up the mountain..
"after tonight, no one will be alive. We need heavy weapons, airstrikes and help from outside''
Shit makes me sick
I remember that the guy called back and that he admitted it was a Hoax..

can't find the vid right now..
Kurds in Kobane still resisting..
joined by FSA
FSA fighters fighting #daesh in Kobane
updates from pepper field near Kobane:
https://twitter.com/cahitstorm
go Kurds!
Sat Sep 27, 2014 12:59 pm
Forum: Politics & NWO
Replies: 25
Views: 840
*WillEase* wrote:

Gee, I wonder where this stupid nigger got the idea to behead the woman from...
wtf
Fri Sep 12, 2014 7:03 pm
Forum: Politics & NWO
Replies: 22
Views: 1850
When I first saw this image on the BBC app on my phone but even then I noticed the strange look of Obama's face, didn't notice the horns until Bears thread.. His eyes are strange. and he got like a darker skin on his cheeks.. http://www.morethings.com/images/satan/animal-goat-satan_881.jpg http://ww...
LMAO.
he used to want to be a doctor, now he wants to be a pig...
Fri Aug 22, 2014 6:50 pm
Forum: Off-Topic
Replies: 1
Views: 85
*WillEase* wrote:This was just posted on Twitter...

I checked the photo on exifdata and apparently this picture was taken literally minutes ago.

If it shows what I think it shows
---