Search found 163 matches
All I see is two bouncy white things and then a glimpse of two shiny vertical lines not really well placed to the astronaughts, however as the film was always so grainy who knows?
Oh to have a helicopter to zip up and check them out, catch one maybe, then we would know once and for all.
Good point about wanting to see things tjahzi, although I would wish for the more dramatic silvery saucer over a round balloon type floaty thing everytime!
Thu Jan 28, 2010 5:24 pm
Forum: Aliens & UFOs
Replies: 36
Views: 6385
Interesting parental observations aside, I just got to add that I found the Dolphin reference trainng/link fascinating in this interview, I shall look up more on the net since the closest I get to a sea mammal are the local seals.
Sorry off track! Good to see you back Snake mate, tried to PM you months ago when you first went off for extended leave lol, no joy..
Oh I had problems with my account, so I am now bladerunner as somebody else had Deckard, used to be aardvaaks, get it?.
Take that skin jobs!
Nice work, great in colour dont you think? especially when this planet was supposed to be all red!
What about this pic?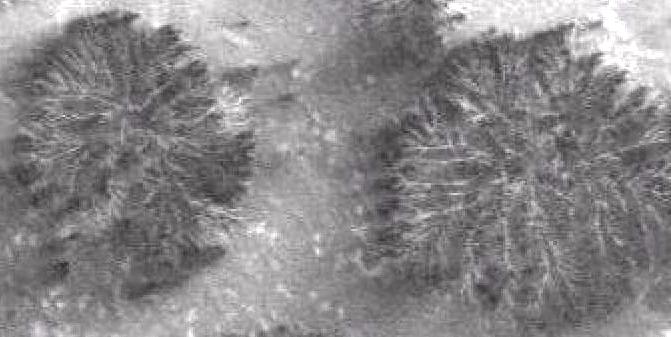 Wed Jan 13, 2010 12:19 pm
Forum: Aliens & UFOs
Replies: 45
Views: 8467
Even though the crafts flys by means of anti-gravity, wouldn't the occupants still have to contend with gravitational forces on thier body? My understanding of the TYPE of propulsion talked about *(whether true or not) goes something like this, and i think (if this is real reasoning) the answer is ...
Wed Jan 13, 2010 12:14 am
Forum: Aliens & UFOs
Replies: 45
Views: 8467
Very interesting post Electro :flop: thought provoking from another angle away from the favoured viewpoint of ET flying these things. Back on track with this posting the earliest photo of a cigar shaped Ufo in New Hampshire was in 1870 below and this just adds a more modern slant of record keeping t...
Great post Mushroom :flop: mind provoking :flop: but I think with all the evidence around in so many places the conclusion must be yes. The length of time millions compared to thousands of years has played a role in what we find, but some structures and artifacts survive very well. Example ? lathed ...
Sun Jan 10, 2010 12:49 pm
Forum: Aliens & UFOs
Replies: 42
Views: 2680
Concerning years ago now pages 1 and 2 of this thread, mentioning Ufo, plane? plane Ufo? Dr Bruce Cornet researched some time ago 1997 onwards, the mimicking Ufo. Quote Ufos seem to have 'up the ante' so to say over the past decade with the way they keep themselves disguised . Its likely they know t...
Wed Jan 06, 2010 7:37 pm
Forum: Cryptozoology
Replies: 2
Views: 840
Agreed spooky encounter, but I would rather swim into the human kind than this variety, ouch!