Search found 8710 matches
GTA is repulsive to me, I dislike it for all the reasons you stated, it does nothing good for the people playing it, yes it may be fun to beat a prostitute to death with a dildo and then go mow people down on highways, but game ratings or not children play these games and it does inform their outlo...
Interesting read and highly likely something like this took and is still taking place. I believe it was the hope of Jack Parsons and/or the O.T.O. to get a television into everyone's house exactly for the reason of social engineering, indoctrination and using quick flashing colors to hypnotize the ...
Spock wrote:Probably need to "retrned" to grammar school.
LOL.
Excellent post!! I remember pengo in the 80,s. Those were the days. Imagine how much one of polybius game would fetch at auction? Thanks. I can imagine it'd fetch a lot of money if a genuine cabinet ever turned up, it'd probably draw a lot of interest from agencies too, should the whole myth be gen...
The 80's was the most creative decade and the most excessive, by far. So if it was going happen in any era, then the early 80's was certainly the time to do it. :cheers: Most definitely. I think the copious amounts of Cocaine that was available on tap helped a bit... :mrgreen: I was born in 1980 an...
The era in question, as you pointed out in your post, does seem to be an era where anything was fair game. I suppose the Cold War had a little to do with the type of experimentation that was taking place, which would give some context to the cultural scene; but the 80's in general, for me anyway, s...
Found this on Wiki. Polybius is thought to take its name from the Greek historian of the same name[1] who was known for his assertion that historians should never report what they cannot verify through interviews with witnesses. http://en.wikipedia.org/wiki/Polybius_%28video_game%29 That makes a li...
Not sure if you are aware, but Polybius was a Greek historian who wrote an extensive history of the Roman republic covering the period of 264–146 BC. I am trying to see a connection between the name and the game, and its claimed usage as a psychological tool of manipulation. Maybe the name was just...
Hurtswhenipee wrote:Cool article Troll

Good to see you around!

Watched the video and sent you $1000.00 as instructed by the video
Thanks man. Forward all monies to
Polybiushilling@NSA.com
.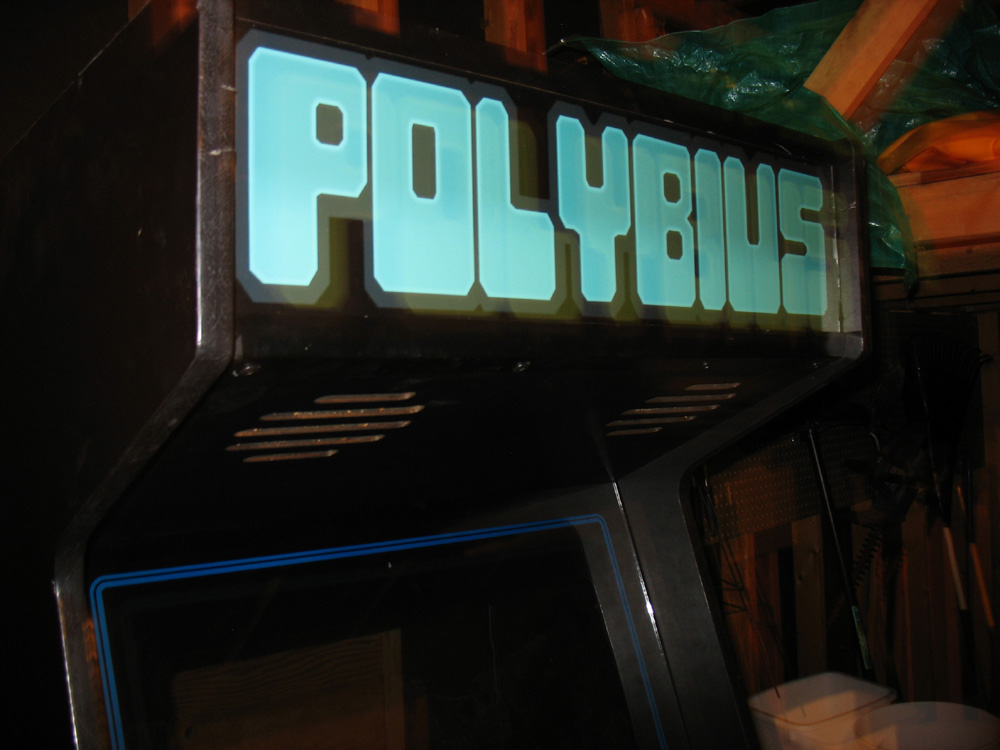 ---