Search found 8526 matches
There's no reason to believe that Atlantis ever existed. Maybe it's Skull Island. Harte So thats a good enough reason not to believe is it? It was written about and talked about by some prominent people in history, but, yes, theres no reason for you to believe. i dont know why your even on a site l...
Dom,You philosophical anomalie you...
sometimes it ain't just backhanders. http://davidmixner.typepad.com/.a/6a00d8341c90b153ef019b03830f41970d-pi :shock: LMFAO :cheers: http://www.footandball.net/wp-content/uploads/2014/12/funny-football-jokes.jpg http://3.bp.blogspot.com/_Pf5g52hk3uw/S62KyBO_cYI/AAAAAAAAAqs/dRVUd_es2ZU/s1600/funny-fo...
Tuor10 wrote:

Fatdogmendoza wrote:

Too True, Too true..

I am a big soppy git too - btw.
And you think that has gone unnoticed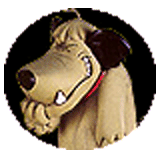 Tuor10 wrote:Some guy (can't remember his name) who was studying the foundations of the Pyramids, concluded that at some point, the pyramids were partly submerged in water.
Sherif El Morsi and Antoine Gigal.. Biblical flood theory...
Damn Noentry, You are decades behind time mate...
Tuor10 wrote:LOL

When I saw this post had no response to it yet, I thought to myself....where's Fatdog; he would love this thread, the big soppy git.
Too True, Too true..
Well thank you Kerr..
Roland Emmerich will steal my idea for his new blockbuster ''TOON ARMY TSUNAMI'', a movie about a Tsunami that threatens to wipe out Newcastle Utd Football club and all of its doomed supporters..
---