Posts: 9348
Joined: Thu Jun 03, 2010 11:08 am
secret ingredients of Pepsi
'Scores of prolife groups are calling for a public boycott of food giant, PepsiCo, due to its partnership with Senomyx, a biotech company that uses aborted fetal cells in the research and development of artificial flavor enhancers.
LifeSiteNews previously reported on Senomyx's partnership with major food corporations, most notably PepsiCo, Kraft Foods, and Nestlé. Pro-life watchdog group, Children of God for Life (CGL), is now joined by major pro-life organizations calling upon the public to target PepsiCo in a boycott.
Pepsi is funding the research and development, and paying royalties to Senomyx, which uses HEK-293 (human embryonic kidney cells) to produce flavor enhancers for Pepsi beverages.'
http://www.lifesitenews.com/news/pro-li ... cell-lines
---
Posts: 9348
Joined: Thu Jun 03, 2010 11:08 am
we know actually so little about the food industry.
---
freeyourmindnow wrote:

we know actually so little about the food industry.
We know enough: it's not good for you. Also, it stinks. LOL
---
We know what you're up to man...Whatever, Coca-Cola is losing in sales.
Besides stem cells are good for you. I know, I know. You said nothing about stem cells.
PEPSI: "the veal of soft drinks."
_____________


PleAse
...TELL ME ABOUT THE F*CKING GOLF SHOES
Dr. Hunter S. Thompson
RIP
---
Posts: 924
Joined: Thu Apr 30, 2009 8:25 pm
At the end of the day if it tastes nice people will drink it
---
LOOK INTO CODEX ALIMENTAIRIUS..........what the food & pharmasuticles
---
Pepsi also gives you brain tumors! Woohoo!
---
Yeah this was posted yesterday but in my opinion you can never have too much of a good thing, information like this. I have'nt bought a can of pepsi or cola or ANY fizzy sugar laden drink for YEARS and it will always be this way, considering previously before i took responsibility for my health i was borderline diabetic drinking cola in copious amonts and eating chocolate bar after chocolate bar, eating processed foods...i was then diagnosed with depression, i then spiralled into alcoholism for a while too to cope', that's how crazy i was but with the grace of god i am here now, healthy as one can be and feel fantastic. A changed person is an understatement.
I experienced my health challenges about 10 years ago.

Basically i know the health conspiracy agenda is real from my own experince and that of others, the mainstream system does not care about you, it does not want you to be healthy, in need of no drugs etc. I've since met and talked with people in almost identical situations and we all talk about it. God only know where i'd be healthwise if i had'nt had this annoying feeling at my core that something was wrong with the system. I was only operating out of ignorance which is what 'they' want so really because i trusted the system i became very ill. My sickness was a direct product of the system, watching tv that advertise these poisonous products, playing computer games that advertise violence, and everything that is primitive. Dumbed down ? Defintely. But where there is a will there is a way and we all have it no matter how bad we think things are, we just need to dig deep and find it, connect with it, surrender to it in a way, trust it and believe. I'm here and now in the hope that if just one person reads this and is in a similar situation as i was to let them know there is a way out.
Your life is no pointless, you are not a slave.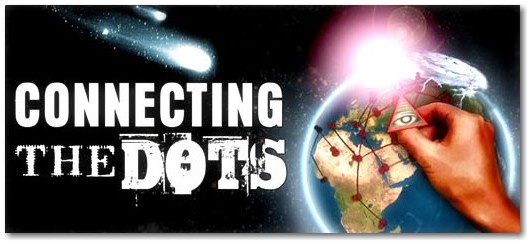 ---
Related topics

Replies
Views

Last post